Each day we overwhelm your brains with the content you've come to love from the Louder with Crowder Dot Com website.
But Facebook is...you know, Facebook. Their algorithm hides our ranting and raving as best it can. The best way to stick it to Zuckerface?
Sign up for the LWC News Blast! Get your favorite right-wing commentary delivered directly to your inbox!
Culture
Watch: Protesters Attempt Playing Chicken With an 18-Wheeler, Discover How Stupid That is the Hard Way
November 03, 2021
Enjoy this post-election palate cleanser. If you're like me, you were up late last night reveling in the liberal meltdowns. It's a little know fact that liberal tears have an anti-aging effect. But still, a late night is a later night, and unlike the left, you had a job to wake up for this morning. You're tired. Your arse is dragging. You can't bear to read another word. So here are protesters playing chicken with an 18-wheeler.
You know the deal: allow for missing context, etc. I'm also assuming these are liberal protesters. They have a habit lately of being anti-truck. Also, if we're being honest with ourselves, conservatives aren't known for doing something this stupid. The left on the other hand love getting into fights with horsepower.
PROTESTERS: Hey hey! Ho ho! Your fossil fuels have got to --
TRUCK DRIVER: RAMMING SPEED!!! HONK HONK!
PROTESTER #4: You know, I don't think he finds our well-crafted message to be convincing.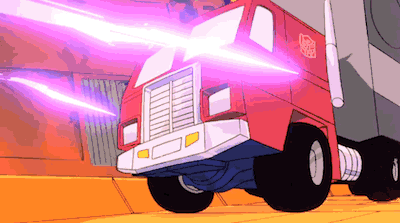 What really sells the video is the way my man blares on the horn and refuses to slow down. I think he may have even floored it just for the sh*ts and giggles. I give this a solid 8/10 for content. It was missing the driver screaming at the protesters as he sped past him. Even a simple, "Let's Go, Brandon" would have sufficed.
Get your content free from Big Tech's filter. Bookmark this website and sign up for our newsletter!
Women Strike Back Against the Left in Virginia Election #wokelash | Louder With Crowderyoutu.be