Each day we overwhelm your brains with the content you've come to love from the Louder with Crowder Dot Com website.
But Facebook is...you know, Facebook. Their algorithm hides our ranting and raving as best it can. The best way to stick it to Zuckerface?
Sign up for the LWC News Blast! Get your favorite right-wing commentary delivered directly to your inbox!
International
Canadian Official Claims 'Honk Honk' Is Code for 'Heil Hitler,' Yet That's Not the Stupidest Thing She Says
February 22, 2022
Think back when you were a kid. What sound did a trucks horn make? You don't have to answer aloud. Even though, I know you totally did and probably made the arm motion. According to Canadian MP Ya'ara Saks, you just saluted Adolf Hitler. No, really. Yes, that Hitler.
Saks was one of the MP's who voted to give Justin Trudeau thirty days to flatten the Canadians who disagree with him. Her reason explains why she would do such a dingbat thing. Supporters of the Freedom Convoy have taken to saying "honk honk" to show support for the truckers. Because "honk honk" is the sound a truck's horn makes when you beep it. According to this numbskull, it's actually code for "Heil Hitler."
An elected official who is less of a numbskull would expect the dumb thing she said and move on. MP Saks must be Canada's answer to American social media influencer Rep. AOC. Instead of admitting what she said was idiotic and offensive, she doubled down. Here is her "evidence."
I want to be clear. This is a thread from three years ago. Using this logic, Hulk Hogan, ham hoagies, and Double H boots are all code words for "Heil Hitler." All because H is the eighth letter of the alphabet. MP Yackity Saks believes this proof and that sound a truck's horn makes proves you are a Nazi.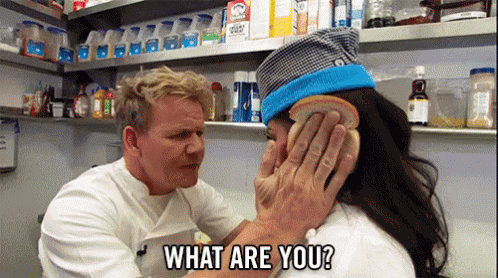 I don't even have much more to add. You can really just revel in the stupidity. I like to give leftists the benefit of the doubt that they know people who have a different opinion than them aren't actually "racist." That's just what they say because they can't defend any of their ideas, and they know how much their supporters eat it up. MP Yackity Saks believes she's not the nincompoop here because according to whatever deity she worships, this is what "honk honk" means.
The Louder with Crowder Dot Com Website is on Instagram now!Follow us at @lwcnewswire and tell a friend!
Trevor Noah Lackey MOCKS Freedom In Canada! | Louder With Crowderyoutu.be