Each day we overwhelm your brains with the content you've come to love from the Louder with Crowder Dot Com website.
But Facebook is...you know, Facebook. Their algorithm hides our ranting and raving as best it can. The best way to stick it to Zuckerface?
Sign up for the LWC News Blast! Get your favorite right-wing commentary delivered directly to your inbox!
Articles
AR-15: So Scary, A 7 Year Old Girl Can Use It
June 17, 2016
Remember the Daily News reporter who claimed to fire an AR-15 gave him a temporary case of PTSD? Of course, you do. We've seen the analytics on that article. Feel no shame in laughing at that fecal-patty. Think of this post as a delicious follow-up to the entrée from yesterday. Because a seven-year-old girl made that wimpy reporter her bitch.
"HORRIFYING, MENACING, AND VERY LOUD!" the bewildered man said after firing the weapon.

"The recoil bruised my shoulder. The brass shell casings disoriented me as they flew past my face. The smell of sulfur and destruction made me sick. The explosions — loud like a bomb — gave me a temporary case of PTSD. For at least an hour after firing the gun just a few times, I was anxious and irritable."

Well now a 7-year-old little girl is stepping forward and showing the world exactly why Gersh Kuntzman needs his man card revoked. Under the close supervision of her dad, the little girl fearlessly grips the AR-15 in her tiny hands, squeezing off some rounds downrange like a boss.
Now to be fair, this little girl shot the AR-15 in April. I time stamped the video to get to the goods, but in the minutes leading up to the trigger-pull, the girl's father was all about safety first. In other words, being a responsible father and gun owner. But since that's not news to the gun community, I skipped over it. Anyway, in an effort to prove how pathetically wimpy the reporter who got all PTSD over firing a gun was, the good people of the Internet found a seven-year-old having a fun time shooting an AR-15. Then delightfully used the video as a fun compare/contrast.
Which begs a new question. In the zombie apocalypse, who would you rather have by your side? A grown "man" who needs a safe-space after pulling the trigger on a scary black rifle, or this seven-year-old girl?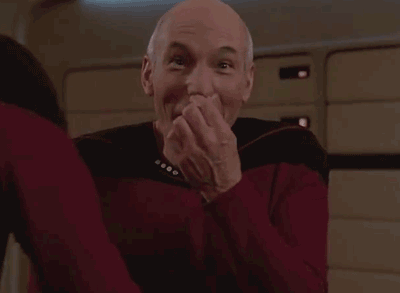 Seriously dude, you embarrassed yourself enough with your OpEd. Reminder, the "man" in the OpEd noted, in the title of his article, the gun was "loud." Yeah, no sh!t Sherlock. Makes you wonder if the "man" gets scared during thunderstorms, when people honk in traffic, or when someone sneezes. Even maybe if he sneezes. Pansy.
When a seven-year-old has more balls than you? That's just sad. Surprising? Not really. We've come to expect a certain level of self-castration from men on the left. Still. Bears repeating a seven-year-old girl has more guts than a grown man.
Maybe there is hope for the future.
NOT SUBSCRIBED TO THE PODCAST? FIX THAT! IT'S COMPLETELY FREE ON BOTH ITUNES HERE AND SOUNDCLOUD HERE.