Watch: All-girl street fight comes to an abrupt end when security guard with zero patience lets the pepper spray fly
May 11, 2023
What you are about to watch is a security guard who lost his last f*ck to give. It's nighttime in some city in America. A bunch of girls broke out into a massive street brawl. He had to interfere somehow. Turns out, he has an itchy pepper spray finger.
And then he walks away.
Standard viral video rules apply. Allow for missing context. The video starts when the fight had already broken out and it is unclear what set it off. There could have been an argument about Ukraine. Maybe there was a dispute over if Joe Biden is too old to run for reelection. Maybe someone stole someone else's man. Who can say? The only thing we know is that the time for talk was over and the time to throw hands was now.
This is where Paul Blart Jr. arrives on the scene. And again, allow for missing context. We don't know if he was assigned to keep the piece outside of whatever store that was. He could have been in the right place at the wrong time. Without knowing the city, perhaps it goes down on sight like this nightly. It's the non-challantness of it all that makes this at least 8/10 content.
It's almost as if our dude happened to be walking down the street, dispensed his pepper spray when he saw the fight, and walked away as if it was no big deal. Like Tom Cruise walking away from an explosion in slow motion.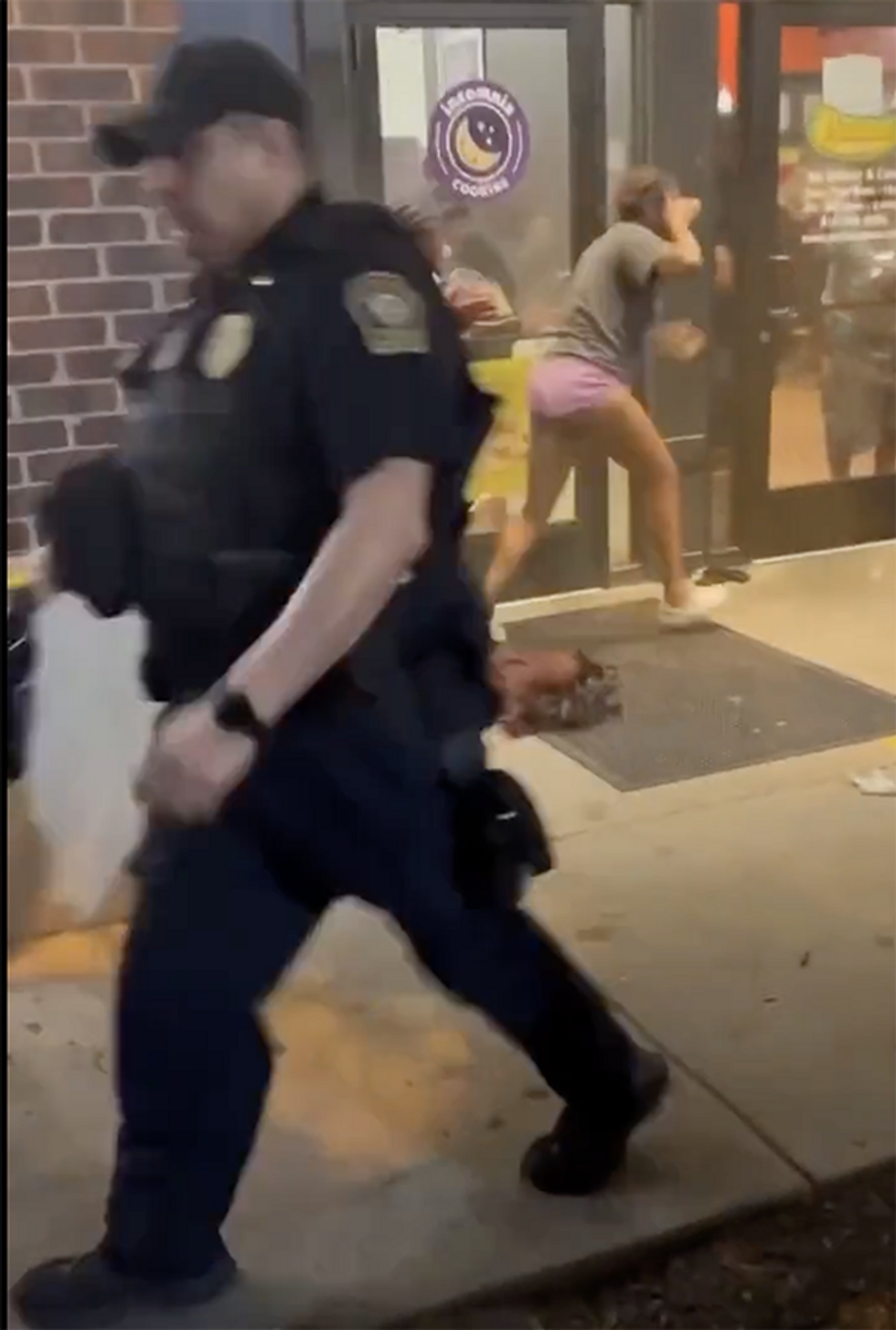 I'm sure there are critics who will be chirping about his techniques, but what do you want from the guy? He didn't use his gun. He didn't taze anyone. It was a few squirts and the fight was over. A job well done.
><><><><><><
Brodigan is Grand Poobah of this here website and when he isn't writing words about things enjoys day drinking, pro-wrestling, and country music. You can find him on the Twitter too.
Facebook doesn't want you reading this post or any others lately. Their algorithm hides our stories and shenanigans as best it can. The best way to stick it to Zuckerface? Bookmark LouderWithCrowder.com and check us out throughout the day! Also, follow us on Instagram and Twitter.