Conor McGregor has Just Come Out in Support of Donald Trump
January 21, 2020
Conor McGregor made his triumphant return to the UFC last Saturday. Though while Himself made short work of Cowboy Cerrone by finishing him in spectacular fashion, the tweet you are about to read is the real yuge news. As it appears, The Notorious One has just outed himself as a supporter of another notorious one.
@realDonaldTrump Phenomenal President. Quite possibly the USA 🐐. Most certainly one of them anyway, as he sits atop… https://t.co/kg5KWj37IR

— Conor McGregor (@Conor McGregor) 1579577219.0
Let's leave a little wiggle room by acknowledging that there may be a degree of sarcasm here. McGregor laid it on pretty thick. If it turns out today that he was just kidding, or clarifies his stance via a statement to the press, that's okay. You got me!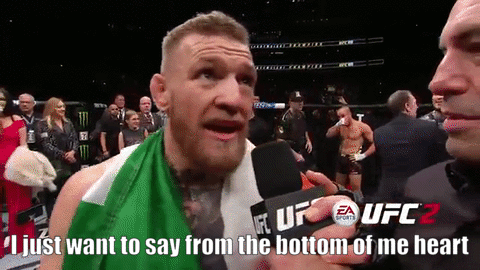 But Conor is hardly the first UFC fighter to acknowledge that Trump doesn't suck as bad as the media will tell you (see UFC 244's Jorge Masvidal: Donald Trump is a 'Bad Mother F***er' [VIDEO] and At Historic UFC 205, Dana White Mercilessly Mocked Anti-Trump Protestors). This could just be a case a game recognizing game. Or even real recognizing real, as the kids say. Conor McGregor likes to make a lot of money. People have made a lot more money under the Trump Presidency. Yes, McGregor isn't an American citizen. He can't vote here. Though he does make a lot of money here. What other candidates would he support? Pete Buttgig?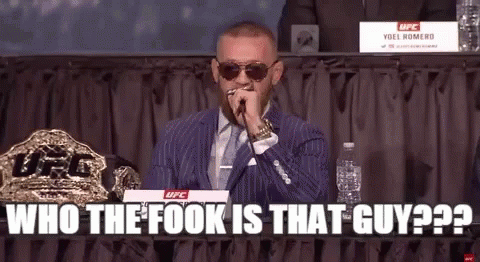 Though more importantly than anything else... you know Donald Trump is going to respond on Twitter. He's going to want a distraction from the impeachment trial. As he fights the urge to throw a hand truck through the window of Chuck Schumer's bus. Maybe we can get McGregor an Oval Office visit. Or get Trump to sign another "Muslim" travel ban targeting no one but Khabib Nurmagomedov's entourage.
Trump and Conor. This could be the beginning of a beautiful friendship.