Watch how Kathy Hochul's left with a dumb look on her face as MSNBC tells her 'we don't feel safe' in NYC
November 06, 2022
Allow me to disclose from the jump this is twenty-three seconds taken out of a fluff interview for crime-denier Kathy Hochul. But it is SUCH a quality twenty-three seconds, you'll find yourself making the "chef's kiss" motion as you watch it. If these twenty-second were a meal, it would be a Wagyu steak with a glass of 23-year-old Pappy. It's #23 Michael Jordan while Kathy flops around like LeBron.
Hochul no doubt assumed this interview would be abortion, Trump, and done. Instead...
Here's the problem. We don't feel safe. You may be working closely with Mayor Adams. You may have spent a whole lot of money. But, I walk into my pharmacy and everything is on lockdown because of shoplifters. I'm not going on the subway. People don't feel safe in this town. So, you may have done these things. But right now we're not feeling good. We're worried we could be San Francisco.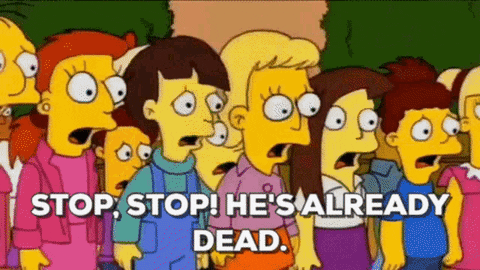 There is a reason why turnout is way down in New York City compared to two years ago and compared to every other region in the state. Under the Biden-Hochul Democrat Party, NYC has turned into a hellhole. The voters who voted for the leaders who turned it into a hellhole are starting to wake up. They may not be voting GOP, since they're still NYC voters, but they aren't rushing out to vote for more Democrats. They're afraid too.
Plus, Congressman Lee Zeldin (her GOP opponent) only needs 35% of New York City. The rest of the state -- which represents real America -- is already turning out for him.
What will be entertaining is, after Hochul loses, seeing the number of leftists who won't look in the mirror and will instead blame her loss on sexism. Iowa and Alabama aren't too "sexist" to elect women governors. Yet New York will be.
Editor's Note
LwC is on Substack now! Each day we overwhelm your brains with the content you've come to love from the Louder with Crowder Dot Com website.. but algorithms hide our ranting and raving as best they can. The best way to stick it to Big Tech? Subscribe to For the Content!