Each day we overwhelm your brains with the content you've come to love from the Louder with Crowder Dot Com website.
But Facebook is...you know, Facebook. Their algorithm hides our ranting and raving as best it can. The best way to stick it to Zuckerface?
Sign up for the LWC News Blast! Get your favorite right-wing commentary delivered directly to your inbox!
2020 Election
Beto O'Rourke Ate Dirt After Losing to Ted Cruz. Voluntarily. Dirt. He Ate It.
March 20, 2019
If you think eating dirt is a good idea, you have mental problems. If you think eating dirt after you lost a thing -- and not on a bet, by the way, voluntarily ate the dirt -- in hopes the dirt would give you regenerative powers, you have mental problems. Either you have mental problems or you have serious other problems that need to be addressed. Urgently. But not before we finish mocking the practice of eating dirt for powers of regeneration. Presidential hopeful and skater boi Beto O'Rourke ate dirt, on his own, after losing to Ted Cruz. Note that the dirt consumption was not, that I'm aware, part of a dare or a bet. Hidden in a long-winded Washington Post story, we have this:
Whatever post-defeat sadness Amy felt, she was able to kick quickly; she's always been the stable one. Beto, on the other hand, more prone to higher highs and lower lows, was in a "funk." In January, Beto hit the road, much as his father had done before him, and drew energy from the people he met, and — on one stop in New Mexico he didn't write about in his blog — by eating New Mexican dirt said to have regenerative powers. (He brought some home for the family to eat, too.)
How he dished out the dirt to his fam, that's not covered by WaPo. Did he scoop the dirt up and put it ziplock baggy? Did he put it in a golden ark, like the smashed tablets of the Ten Commandments? Or maybe some Tupperware to keep it fresh? These are the questions I need answered.
Also, when Beto goes out for dinner, does he ask for the finest dirt?
Beto: "Yes, hi, what kind of dirt do you have?"
Server: "We have very fine red dirt. Dry, brown, gritty after taste. It's textured, layered, full bodied. Earthy undertones. We also have a delectable mud selection if the gentleman prefers."
Beto: "Hmmm. I'll take your finest shovel full of your house dirt. On the rocks."
Yes, it's weird to eat dirt. Despite WaPo seeming to take the dirt devouring in stride. As if we all, when feeling a lowest low, go outside to snack on soil. "I'm feeling a bit down. Imma go nom some mud. Honey, you want a bite?" Remember when you were a kid and you'd make mud pies? Maybe someone should've told Beto mud pies were for pretend, and aren't a good source of protein.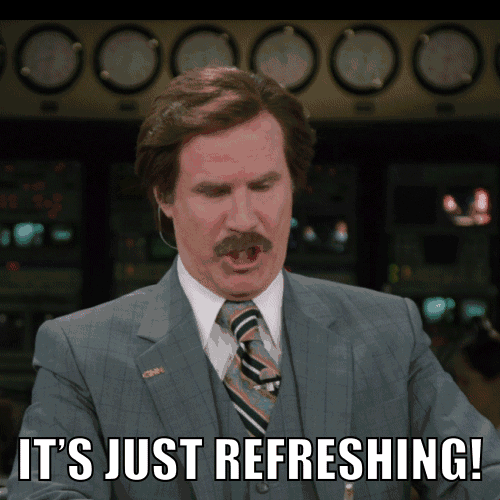 Beto O'Rourke is running for president. The man who thinks dirt has powers of regeneration wants to be your leader. He wants to represent you. He wants to be the most powerful man in the world. Incidentally, how much dirt does he have to eat if he loses the nomination to Joe Biden? We talking a shovel of dirt? A wheelbarrow of dirt? A DUMPTRUCK?
Beto is a freaking weirdo. I'm not even slapping an allegedly on that declaration. In fact, since I still have you, when I shared this story with Team Crowder, I got some funny reactions. Here, I'll tell you:
I know that I'm not a licensed psychiatrist...yet...but I think it's safe to say that the guy would be deemed, in psychological terms... "f*cking nuts"!

Talk about having a strong ground game

Jerry Seinfeld voice I mean... I've heard about having a strong ground game... but this is ridiculous! Who are these people?
Best reaction goes to Ted Cruz for this:
Bravo Ted's beard.
NOT SUBSCRIBED TO THE PODCAST? FIX THAT! IT'S COMPLETELY FREE ON BOTH ITUNES HERE AND SOUNDCLOUD HERE.