Each day we overwhelm your brains with the content you've come to love from the Louder with Crowder Dot Com website.
But Facebook is...you know, Facebook. Their algorithm hides our ranting and raving as best it can. The best way to stick it to Zuckerface?
Sign up for the LWC News Blast! Get your favorite right-wing commentary delivered directly to your inbox!
Liberal Media
WaPo puts on a masterclass in 'gaslighting' over stoves with four headlines over forty-eight hours
January 13, 2023
The controversy over gas stoves went from "you fly over country rubes don't understand The Science" to "the extreme right-wing is disinforming about a gas stove ban" so quickly you'd barely even notice. It's a familiar story we have seen before. But no one gaslights (pun intended) quite like the Washington Post.
Four headlines. Forty-eight hours.
4 stories from Washington Post in a 2 day period:

1. No one is coming after gas stoves

2. Republicans are just making gas stoves an issue to wage culture war

3. Why regulators are banning gas stoves

4. Why banning gas stoves is good actually pic.twitter.com/ED8NY8uHzV
— Oilfield Rando (@Oilfield_Rando) January 13, 2023
It began on January 11th. This is when news broke that the Biden administration was considering a ban on gas stoves. Have conservatives thought about their gas stoves before this? No. We never thought we would have to. But its another example of radical leftists looking to ban something they don't like that the rest of America does and/or finds useful.
Thinking that this is something the Biden Adminstration was planning to do, WaPo joined CNN and Rep. AOC in coming to the White House's aid. This is where we get headlines "Why US Regulators Are Scrutinizing Gas Stoves" and "U.S. agency examines secret pollution source in 40 million homes: Gas stoves."
It's the "you rubes don't understand the science" stage. The next day, the Biden Admin swears they would NEVER consider banning stoves That brings us to January 12th and the "you right-wingers and your misinformation culture wars" stage.
Now WaPo reports "Regulators Aren't Taking Away Gas Stoves. The GOP is Fired Up Anyway" and "Analysis | Gop Thrusts Gas Stoves, Biden's Green Agenda Into The Culture Wars."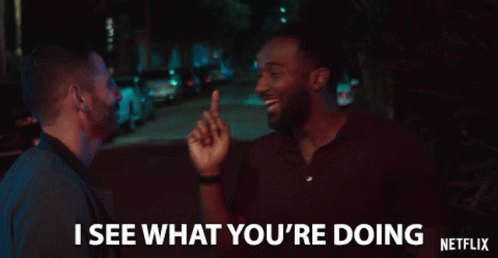 The new narrative is it's unfounded that conservatives wouldn't take the Biden Adminstration at their word. Also unfounded is the belief that if there is someone talking about this in the administration, there are enough people who think it's a good idea. And that Joe Biden will support whatever the people who run Joe Biden tell him to.
Sure, Kathy Hochul is banning gas stoves. And that means Gavin Newsom will one-up her by banning gas. But the White House says Joe Biden isn't going to, so we should believe him. And DEFINITELY don't think Democrats would sneak a gas stove regulation into larger, unrelated bills like it's a $600 Venmo tax.
Washinton Post isn't even bothering to be slick about it. We can see what they're doing.
Editor's Note
LwC is on Substack now! Each day we overwhelm your brains with the content you've come to love from the Louder with Crowder Dot Com website.. but algorithms hide our ranting and raving as best they can. The best way to stick it to Big Tech? Subscribe to For the Content!
A VERY SERIOUS Climate PSA | Climate Change Changes Us Allyoutu.be