Surprise! Thanks to Biden's stimulus bill, the IRS is coming after your side hustles if you make more than $600
December 05, 2022
The IRS posted an "explainer" warning American Business owners that if they make more than $600 a pop and those payments are received through apps like Pay Pal or Venmo, they better make sure they pay their taxes. And while not specified on the website, I'm guessing it's "or else."
The Daily Mail reports the threshold for 1099-K forms would be lowered from $20,000 to $600. Also, the number of transactions that trigger receiving a form will also be lowered from two hundred transactions... to one transaction. So for every transaction over $600, apps like Venmo and PayPal will report it directly to the government.
The changes were made when Biden signed The American Rescue Plan. AKA, the stimulus bill. Did your elected official vote for it? If they're a Democrat, yes.
By now you're saying to yourself, "But Brodigan, I'm not a millionaire or a billionaire. I was told that Biden looking to increase taxes on the middle class was misinformation. What the deuce?"
Two things. One, LOL... you said "butt Brodigan." B, I'm not a journalist or an expert. I'm not qualified to tell you what is or isn't misinformation. However, there are some things I find interesting you might find of interest yourself.
- Democrats snuck lowering the threshold to $600 in the American Rescue Plan Act of 2021. Critics called the bill "bribing us with our own money." If you opposed this part of the Biden agenda, you were told you didn't want to help taxpayers by sending them stimulus checks.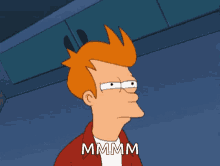 - Funding for 87,000 new IRS employees was snuck into the Inflation Reduction Act. If you opposed this part of the Democrat agenda you were told you didn't want to reduce inflation.
- PayPal, which is willing to work with the Administration, tried sneaking in a penalty that they will take up to $2500 out of your account over what they call "misinformation." Whether what they call "misinformation" is the same as what the Administration defines as "misinformation" is unclear. But I know that you know that I know that you know.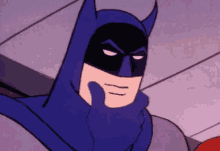 - The IRS posted this "explainer" two weeks after election day.
But again, I am not a journalist or an expert. I'm just a guy who can't help but notice things.
Editor's Note
LwC is on Substack now! Each day we overwhelm your brains with the content you've come to love from the Louder with Crowder Dot Com website.. but algorithms hide our ranting and raving as best they can. The best way to stick it to Big Tech? Subscribe to For the Content!
MUST WATCH: Donald Trump Jr GOES OFF | Louder with Crowderyoutu.be