Each day we overwhelm your brains with the content you've come to love from the Louder with Crowder Dot Com website.
But Facebook is...you know, Facebook. Their algorithm hides our ranting and raving as best it can. The best way to stick it to Zuckerface?
Sign up for the LWC News Blast! Get your favorite right-wing commentary delivered directly to your inbox!
Economy
Billion-dollar MegaMillions winner gets harsh lesson in taxes when most of it goes back to the government
August 06, 2022
Player-hating Democrats and their low-information social media influencers like Rep. AOC claim that billionaires don't pay taxes. Tell that to the winner of the MegaMillions who woke up a billionaire, then got bumped down to a mere millionaire when the government took away most of the prize winnings.
Here's what happens. Some random person bought a MegaMillions ticket in Illinois and thought they'd won $1.28 billion. Then the IRS got involved.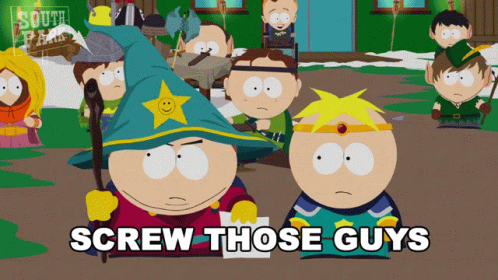 If you take the lump sum, your $1.28 billion becomes $747.2 million. So, right away you are yeeted out of the billionaire class.
The first thing the government does is take up 24% of the winnings, for no other reason than because they can. Now, you're at $567.8 million.
Then because our "lucky" winner is in a new income tax bracket, since your winnings now become income, the government takes another 37%. You can deduct $97 million or so in income taxes. The silly lottery winner thought they'd get to hang out with Elon Musk. Instead, they just cross paths in the same tax bracket and pay as much in taxes as he does.
And THEN, because the winning ticket was purchased in a high-tax state like Illinois, another $37 million goes to Mayor Lori Lightfoot. This helps the mayor make up some of the revenue losses from all the businesses fleeing the state over high taxes, or the crime that Lightfoot blames on the businesses the crimes are being committed against.
Your $1.28 billion becomes $433 million. 66% goes to a government not smart enough to know raising taxes during an inflation crisis creates more inflation. Not that I'd say no to $433 million. But the government didn't do anything for that money. You at least bought the ticket and needed to think of numbers. All the government does is waste the tax revenue it already collected and demand more.
The IRS should be declared the winner. They just "won" $847,000,000.
><><><><><><
Brodigan is Grand Poobah of this here website and when he isn't writing words about things enjoys day drinking, pro-wrestling, and country music. You can find him on the Twitter too.
Facebook doesn't want you reading this post or any others lately. Their algorithm hides our stories and shenanigans as best it can. The best way to stick it to Zuckerface? Sign up for our DAILY EMAIL BLASTS! They can't stop us from delivering our content straight to your inbox. Yet.