REPORT: Americans spent more on taxes than on food, clothing, and health care COMBINED!
September 12, 2022
While Democrats continue to push the lie that the economy is stronger than ever and there's nothing to worry about, Americans are still feeling the stress caused by rampant inflation. And after the passage of the oxymoronically named Inflation Reduction Act, Americans can expect to be feeling it even more. What's more, the green goodies Democrats stuffed the bill with are going to cost citizens billions.
And if you don't like the sound of spending even more of your money on stupid stuff, this isn't about to make it any better. According to data from the Bureau of Labor Statistics, reports CNS News, "Americans in 2021 once again spent more on average on taxes than they did on food, clothing, and health care combined."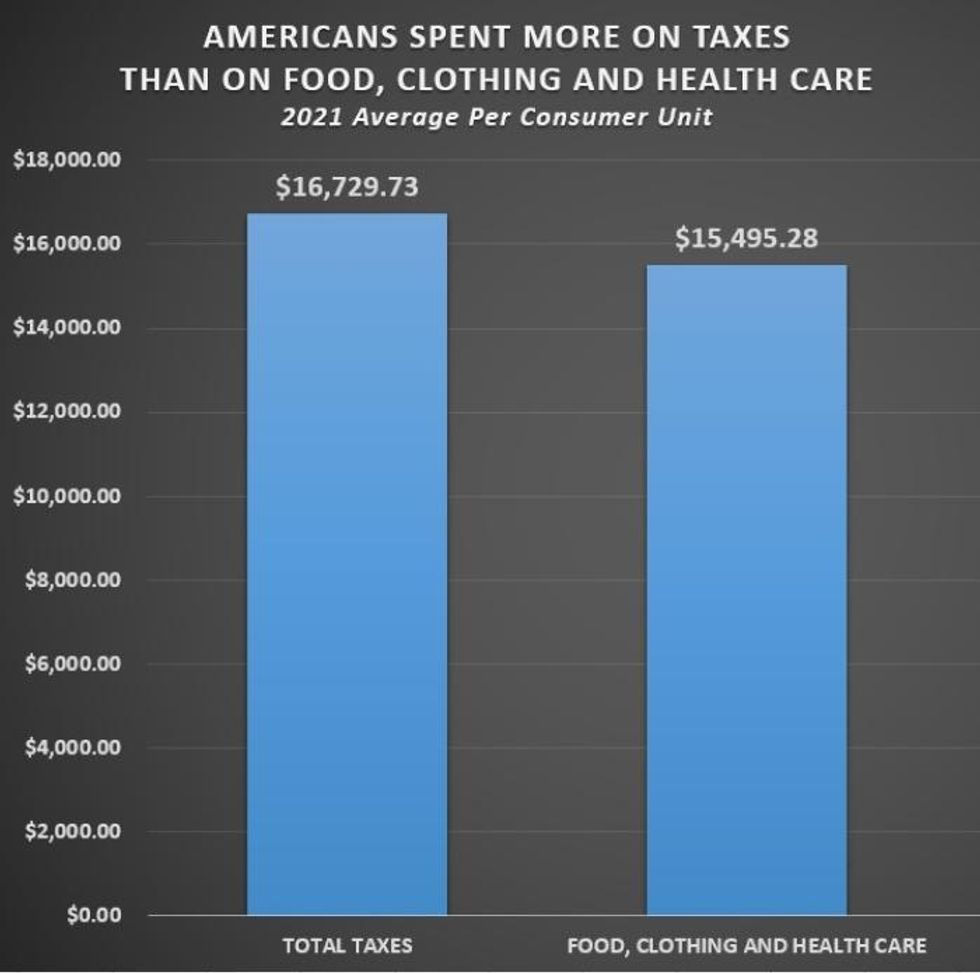 As inflation ravaged the American consumer's bank account and the prices on everyday items skyrocketed, Americans spent, on average, $8,289.28 on food items--and let's not forget that some Americans have been skipping meals to make sure they can pay other bills. This amount is still dwarfed by the total taken in taxes by our wasteful government: $16,729.73! That's ridiculous! And what has the government been spending that money on? Subsidizing electric car purchases, which actually help no one to purchase a new car!
This administration has been a complete and utter failure, not the least because of the idiotic fiscal policy that's been adopted. One could be forgiven for believing the Biden Administration is purposefully attempting to destroy the country because it looks like they couldn't be doing a worse job if they freakin' tried!
But just wait. A new fiscal year is nearly upon us, and that means another bloated omnibus package filled with pet projects and corrupt giveaways!
The Louder with Crowder Dot Com Website is on Instagram now!Follow us at @lwcnewswire and tell a friend!
TAX LIES! From the Gayest & Most Diverse Press Secretary EVER! | Louder With Crowderwww.youtube.com