Earn $77k or More a Year? Congratulations, You're Paying Almost ALL Taxes...
October 27, 2017
Does your household make $77,000 per year? Congratulations! You're the evil "Top 20%." And you pay 95% of the country's income taxes.
Remember that when Bernie Sanders tells you to pay your "fair share." Don't have sharp objects within reach. Or in your home. At all.
If that statistic gave you a headache, wait until you see the other numbers Trump's Budget Director McMulvaney had for us at a recent forum. Maybe don't even have dull objects nearby. We're suggesting after you read this post and watch this video, a nice yoga retreat. Sniffing glue. Paint huffing.
Because Facebook is too busy finding ways to screw with algorithms and timelines, they haven't had a moment to allow time stamping their videos. So this is the full 45-minute video, which is still worth a watch when you get to it. Or as you're waiting for the blood to drain from your slit wrists.
People always ask all the time, 'Why do you want to give a tax cut to the rich?' Here's the math. We have a progressive tax system, which means that if you make $1 million and I make $50,000, we both pay the exact same rate on the first, let's say, $20,000. And then, from the next $20,000 up to my $50,000, and her next $20,000 to her next $50,000, we pay the same, I think it's 12 percent of 15 percent, I can't remember where the brackets are right now. And then she goes on to pay her higher rate on the stuff that she makes and I stop.
Lemme break it down even simpler for you: the government is taking money from you without consent. A shit ton of it. Merry Christmas.
Well, if you want to give me, the middle class, a cut, take my 15 percent rate down to say 10 percent, and that gives the middle class a cut. Guess who else benefits from that, she does. She pays that same rate on the way up the brackets.

You could sit there and do nothing but lower the rates on the middle class, and all other things being equal, you're giving the rich a tax cut.
This is where selling the budget gets difficult for the right. We do the best we can (see Proposed Trump Budget Would Eliminate Tax Breaks for Illegals… and YES! Trump's Budget Plan SLASHES Government, Kills Leftists' Dreams…), but even people who have an active interest in economics get a migraine from having so many numbers floating in their head.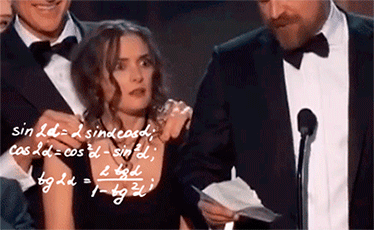 "Fair share" and "tax cuts for the rich" is easier to digest in 140 character or less. Especially for twits who aren't anywhere near the top 20 percent and aren't having their income raided by political monkeys in suits. While preaching about fairness and equality. Hang on as I grab a knife...
This is why it's so important to have your arguments and counter-arguments fine-tuned. Put simply: taxes are theft. Everyone should keep more of the money they earn. And money-grubbing losers can go fornicate themselves.