Each day we overwhelm your brains with the content you've come to love from the Louder with Crowder Dot Com website.
But Facebook is...you know, Facebook. Their algorithm hides our ranting and raving as best it can. The best way to stick it to Zuckerface?
Sign up for the LWC News Blast! Get your favorite right-wing commentary delivered directly to your inbox!
Politics
IRS is hiring some of those 87000 jobs, you just need to be comfortable with firearms and using deadly force
August 10, 2022
There was a curious job listing on the IRS website, that is no longer on the IRS website once Twitter users found it curious. To set the stage, the Democrats want to increase the IRS by 87,000 employees in the "Inflation Reduction Act." The same people who are lying about the "Inflation Reduction Act" reducing inflation want you to believe that those 87,000 employees aren't coming after YOU. So, in light of all that, when the IRS is hiring someone who is comfortable with firearms and using deadly force, some people raised an eyebrow.
The IRS is hiring new special agents!

Requirements include working min "50 hours per week, which may include irregular hours, and be on-call 24/7, including holidays and weekends" and "Carry a firearm and be willing to use deadly force, if necessary."https://t.co/uvwbrAkIit pic.twitter.com/z0aVX6uoMr
— Ford Fischer (@FordFischer) August 10, 2022
Here is where the job listing USED to be. Then I went to work on something else. Then, when I got back to this post, the job listing wasn't there anymore. Right now, the link doesn't go anywhere. Five minutes before that, it went to this: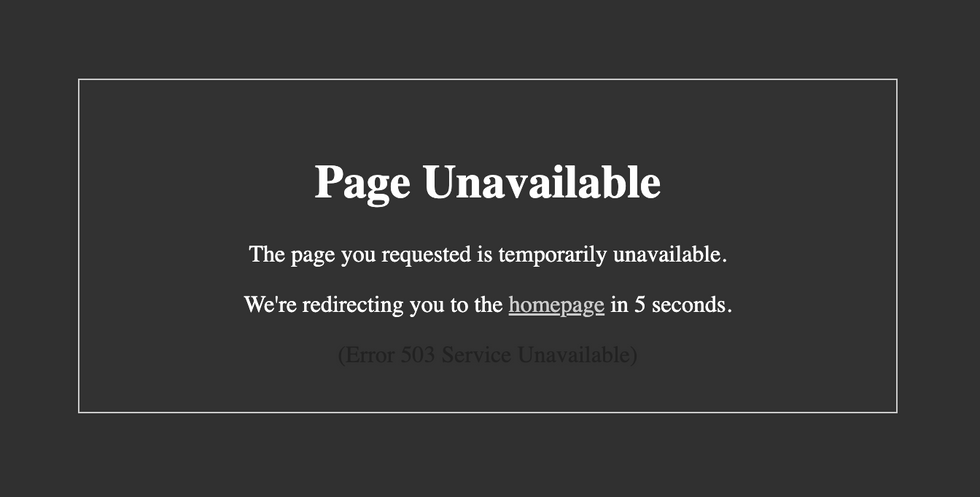 The job listing WAS for special enforcement agents. Your job would be to solve financial crimes. Why? Because "all income earned, both legal and illegal, has the potential of becoming involved in crimes which fall within the investigative jurisdiction of the IRS Criminal Investigation."
Basic job requirements, really. Have integrity. Stay in good shape. Works fifty hours a week at least. Also, CARRY A FIREARM AND BEING WILLING TO USE DEADLY FORCE IF NECESSARY.
That brings us to another conspiracy that conservatives were (still are) concerned about. The IRS sure did by a lot of ammo this year. Like, more in three months than they had bought in five years.
"Between March 1 and June 1, 2022, the criminal division of the IRS ordered $696,000 in ammunition, the IRS told VERIFY in an email."

In a 2018 report, the IRS was shown to generally spend $675,000 on ammunition a year in the previous seven years.https://t.co/a5lTdqJUmf
— Ford Fischer (@FordFischer) August 10, 2022
I'm sure there is a perfectly good explanation for all of this. No doubt, a crack team of "independent" "fact" checkers has been dispatched to tell us what we're seeing is not actually what we're seeing.
The Louder with Crowder Dot Com Website is on Instagram now!Follow us at @lwcnewswire and tell a friend!
I'm the ENEMY of the Mainstream Media. Here's Why... | Louder With Crowderyoutu.be