Chicago Mayor Lori Lightfoot loses reelection so we wish her well in her future endeavors with these career lowlights
March 01, 2023
Lori Lightfoot shattered a glass ceiling on Tuesday. She became the first gay black woman to lose reelection as the Mayor of Chicago. In a run-off election, Lightfoot will be succeeded by one of two cisgender men: Paul Vallas and Brandon Johnson. Johnson at least has equity.
I've seen enough: Paul Vallas and Brandon Johnson advance to the April 4 runoff in the Chicago mayoral race, defeating Mayor Lori Lightfoot.
— Dave Wasserman (@Redistrict) March 1, 2023
Lori Lightfoot was crushed in tonight's Chicago mayoral race and didn't even make the runoff. 84% of Chicagoans voted against her. 84%! That level of incompetence is tough to pull off for an incumbent. Congrats to her.
— Clay Travis (@ClayTravis) March 1, 2023
Shout out to the voters of Chicago. We give progressive cities sh*t for reelecting the same failed progressive officials to enact the same failed progressive policies, then wonder why their city has turned into a crime-invested suckhole. Chicago voters decided a city where you can rob an ATM machine in broad daylights with a backhoe, where there is a homeless encampment INSIDE O'Haire, or where a reporter can become a victim of crime while reporting on crime live are all bad things.
Though when reached for comment on why she thinks she lost, the woman critics called "Beetlejuice" has this to say:
I'm a black woman in America. Of course.
As Lightfoot transitions to the next stage in her life -- either with the Biden administration or with a show on MSNBC -- let's not forget her career highlights.
Like how the Mayor of Chicago's plan to fight crime was to victim-blame small businesses for allowing themselves to become victims of crime. Or when she suggested if people don't want to get mugged they shouldn't carry cash.
Her approach to crime did wonders in driving the Chicago economy. Both major corporations and small businesses were driven out of the city.
Lightfoot's had a special way with words too. Like when she lashed out at the Supreme Court and told white reporters they couldn't sit with her. Or our favorite, that she has a bigger d*ck than the Italians.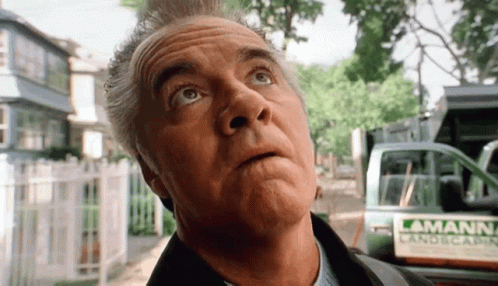 On behalf of everyone here at the Louder with Crowder Dot Com website, we wish Lori Lightfoot well in her future endeavors.
Editor's Note
LwC is on Substack now! Each day we overwhelm your brains with the content you've come to love from the Louder with Crowder Dot Com website.. but algorithms hide our ranting and raving as best they can. The best way to stick it to Big Tech? Subscribe to For the Content!
Who's REALLY Killing the American Dream?! | Louder With Crowderyoutu.be