Each day we overwhelm your brains with the content you've come to love from the Louder with Crowder Dot Com website.
But Facebook is...you know, Facebook. Their algorithm hides our ranting and raving as best it can. The best way to stick it to Zuckerface?
Sign up for the LWC News Blast! Get your favorite right-wing commentary delivered directly to your inbox!
'At least Gotham City had Batman': Female business owners flee Chicago over crime, blame mayor
August 30, 2022
Another day, another progressive city, and two more small business owners being driven away by the consequences of their (presumed) voting actions. Uzma Sharif and Teresa Ging are business owners in Chicago who are about to move out of the city with so many others because Chicago is a crime-invested suckhole. Blame Mayor Lori Lightfoot, who they say refuses to do anything about it.
That being said, I kinda wonder who they voted for.
Crime has some women small business owners in Chicago planning on leavingyoutu.be
This is the money quote:
"We can't live like this. The city has become--I would even say Gotham City is a little bit better because you have Batman. Here you don't have Batman. [...] I'm going where they have well-funded police departments and where they want our business."
Two things. One, it's a slap in the face to everything progressive cities stand for. They're going to a place where they FUND their police. Two, Lori Lightfoot does, in fact, look like she could pass as a Batman villain. Lizard Lady or even the Salamatron.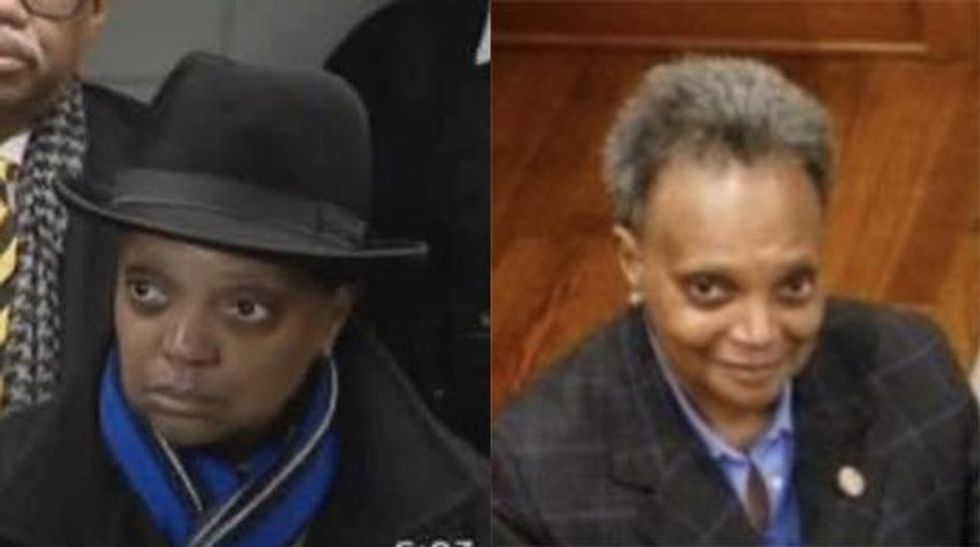 It's no surprise then that Lightfoot--who allegedly has a bigger d*ck than, quote, "the Italians"--last December, victim-shamed small business owners: "I'm disappointed that they're not doing more to take safety and make it a priority. For example, we still have retailers who won't institute plans like having security officers in their stores, making sure that they have cameras operational...."
She also blamed the businesses for not having merchandise "either chained and roped or put behind glass" or systems where customers are "buzzed into stores." The city she is the mayor of being overrun by crime? Meh, don't blame her. Besides, what are you going to do... vote Republican?
That's why I'm curious who these two female small business owners voted for. If you review their social media history, will you find that they've previously given Lightfoot a thumbs up when she used violent rhetoric against pro-lifers? Because the reason progressives like Lightfoot get away with so much is the amount of low-information left-wing voters who are easily manipulated by social issues to vote against their self-interests
Because if they voted for Lightfoot and the other leaders responsible for pro-crime policies driving them from the city, and they are going to vote for leaders who support the exact same things when they move, they should stay in Chicago.
The Louder with Crowder Dot Com Website is on Instagram now!Follow us at @lwcnewswire and tell a friend!
PAYBACK: Aaron Rodgers DESTROYS Woke COVID Media! | Louder With Crowderwww.youtube.com