Lawsuit Filed Against Lori Lightfoot Over Berating Lawyer, Claiming She Has a Bigger 'D*ck' Than the Italians
March 03, 2022
Lori Lightfoot shattered another glass ceiling. She became the first LGBTQ+ mayor of color to be sued for claiming her male genitalia is bigger than those possessed by an entire ethnicity of people. It's quite impressive, actually. Just when you think she can't shatter any more glass ceilings, SMASH! She whips her d*ck out and challenges the Italians to do the same. Ten bucks say she pronounced it I-talians.
Here's the deal: Lightfoot blocked a deal with an Italian-American group to allow a Christopher Columbus statue in a parade. It feels like eleventy liberal outrages ago, but for a while, virtue was signaled by how many Christopher Columbus statues you had removed.
The lawsuit is filed by former Chicago Park District deputy general counsel George Smyrniotis against the city and Lightfoot. There was an original lawsuit filed by the Joint Civic Committee of Italian Americans when Lightfoot turned into the Pandertron 3000 and started removing statues. Smyrniotis worked out a compromise to settle that lawsuit, allowing the committee to keep a statue for their Columbus Day parade.
Lightfoot was cranky when she heard about the lawsuit and wouldn't calm herself down about it. She began to berate Smyrniotis about going "behind" her back. Then there is this quote where Lightfoot's penis comes into play:
"You make some kind of secret agreement with Italians. [...] You are out there stroking your d*ck- over the Columbus statue, I am trying to keep Chicago police officers from being shot and you are trying to get them shot."
Wait... Cops are going to get shot over a Christopher Columbus statue? THAT'S why she thinks people get shot in Chicago?
"My d*ck is bigger than yours and the Italians. I have the biggest d*ck in Chicago."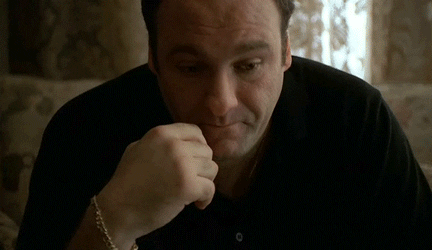 Smyrniotis alleges the mayor lashing out like this "defamed him by imputing that he lacked the ability to perform his job duties." As of this writing, the city has yet to be served with a complaint.
Lori Lightfoot is not known for making friends. She has blamed business owners for crimes being committed against them. Also, she doesn't like talking to white people. If a non-white reporter has the opportunity to interview her, I would love to hear more about this alleged ding-dong.
The Louder with Crowder Dot Com Website is on Instagram now!Follow us at @lwcnewswire and tell a friend!
Nuclear War? No Problem! MASKS WILL SAVE US! | Louder With Crowderyoutu.be