BANNED! YouTube's OFFICIAL Election Interference on Full Display! GUEST: Kari Lake (Show Notes)
August 18, 2022
YouTube suspended this show over our Kari Lake interview. So, you know what? We're interviewing her AGAIN! Because f*ck YouTube. It's not just us. Big Tech and the Biden Admin are coming after Libs of TikTok, people who don't like the IRS, and anyone who posts a criticism of Biden on Facebook. Buckle up, because it's time to FIGHT LIKE HELL!
BANNED FROM YOUTUBE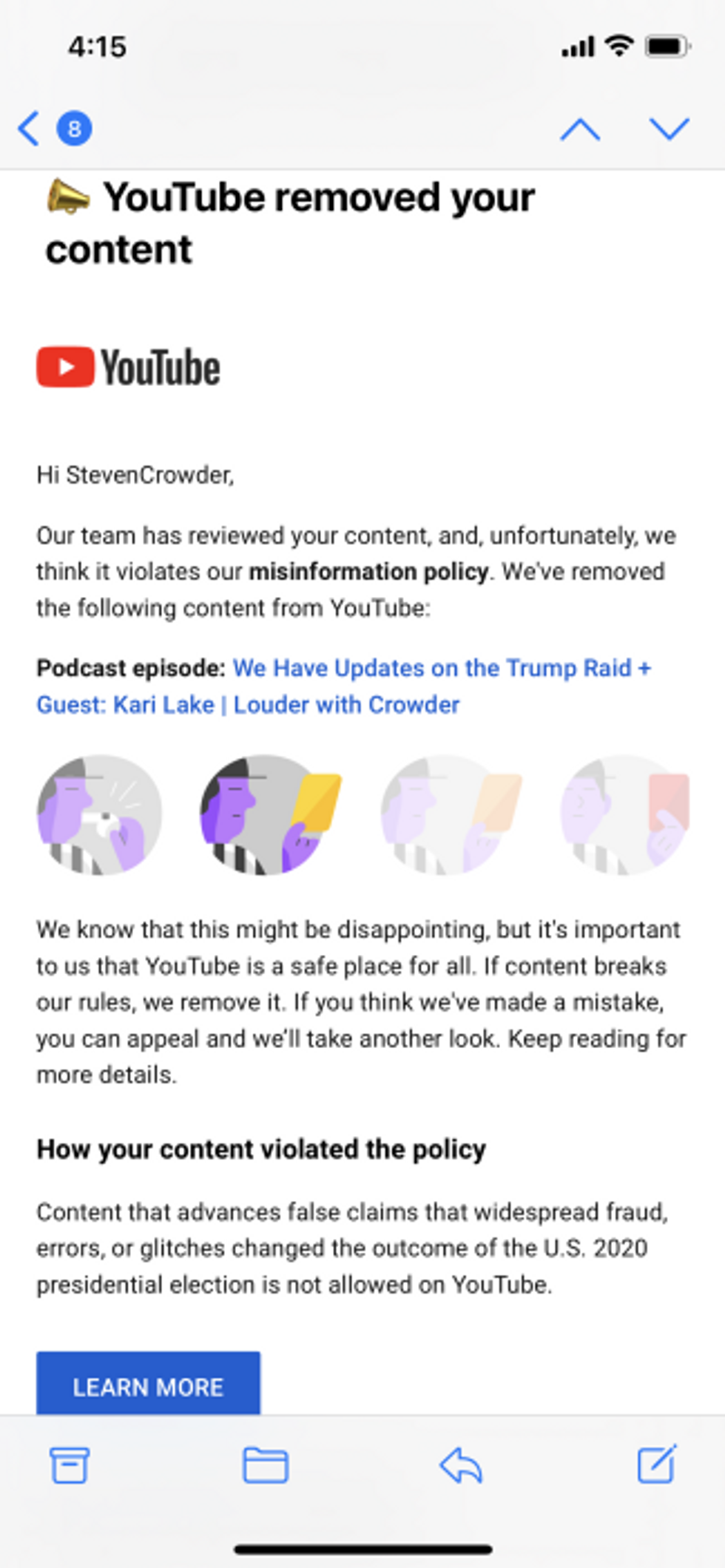 THE GOVERNMENT COLLUDED WITH BIG TECH TO COME AFTER YOU!!
EXAMPLES OF COLLUSION
MORE EXAMPLES
TRASH TIKTOK
MISC.