Kari Lake outsmarts opponent who refuses to debate her, causes Katie Hobbs to freak out at town hall
October 09, 2022
It's Kari Lake's world. We all just sit here and swoon when clips of hers go viral. The latest isn't a clip, sadly. Though she did outsmart her opponent Katie Hobbs who is afraid to debate her.
Let's first hear from Ms. Lake about how desperate and to what lengths Hobbs will go to prevent even making eye contact. At a recent Univision forum, Hobbs made debate organizers put up drapes to keep the two candidates separated AND demanded that the two candidates be forced to park on different sides of the building.
And I know what you're thinking. If she's that afraid of Kari Lake, how will she react to criminals smuggling fentanyl across Arizona's southern border?
There was a second town hall forum that was being pre-recorded for later airing. The two candidates were NOT supposed share the same stage at the request of Katie Hobbs. Each candidate would have a separate half an hour. But while the Hobbs campaign was in a rush to ensure they wouldn't share the stage with Lake, they neglected to close a loophole Kari was quick to exploit.
But a problem arose before Hobbs even took the stage: Lake was sitting in the front row, in a direct line of sight at where her opponent would sit. As a crowd of more than 200 watched, organizers said Lake was supposed to be in a hold room under the rules, a copy of which they refused to provide to NBC News. Lake protested, saying she was unaware of that rule and said Hobbs should come out and debate her. Hobbs didn't.
Sitting in front of the stage is NOT being on the stage.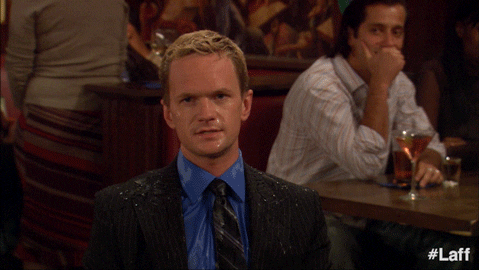 The stunt was said to "rattle" Hobbs, who gave an "uneven performance." But even without being outsmarted by Kari Lake, Katie Hobbs is terrible. It must be why she runs away from the press as they try to pin her down on political issues.
As of this writing, Kari Lake maintains a lead in the RCP average. With thirty days until Election Day, we'll see what new ways Katie Hobbs finds to avoid debate.
Facebook doesn't want you reading this post or any others lately. Their algorithm hides our stories and shenanigans as best it can. The best way to stick it to Zuckerface? Bookmark LouderWithCrowder.com and check us out throughout the day!
Also follow us on Instagram, Twitter and Gettr!
EXCLUSIVE: Kari Lake Gives Us Her Plan to SAVE America | Louder With Crowderyoutu.be