Watch: Kari Lake BRUTALIZES Katie Hobbs in new video over her derptastic comments about Hispanic voters
October 27, 2022
Someone familiar with Arizona election law needs to explain what happens to a gubernatorial candidate if they are in jail. Sources to the Louder with Crowder Dot Com website have it on good authority that Kari Lake could be getting arrested over the weekend if she hasn't been already.
Because Lake just MURDERIZED her opponent Katie Hobbs.
Side note: if you are reading an LWC post and it accidentally says Lake is running against "Katie Holmes," it finally snuck past copy editing. Though Joey Potter would be more capable of running for office than Ms. Hobbs is.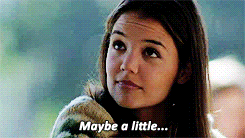 Lake's new ad focuses on a recent Katie gaffe about Hispanic voters. Hobbs -- who is a statewide elected official, mind you -- was asked what lessons she learned from her Hispanic constituents. All she could come up with was that her sister-in-law is teaching her Espanol. That's Spanish for "Spanish."
When the reporter followed up if Hobbs couldn't name a single lesson she has learned from 1/3 percent of the state, her answers were as follows:
"Uh"
"Um"
"(Nervous Laughter)"

"Uhm."
Hobbs couldn't even think of Mexican food like some other Democrats. I was embarrassed for her. Then I remembered she sucks at life and started laughing.
I'm not sure how many points Lake is putting behind this ad on Arizona television. But a recent Insider Advantage poll has her up by ELEVEN PERCENT. It's an outlier, but IA is also a decent polling firm. If this video gets put on the air, the other polls will be catching up.
Exit question: What do you think Katie Hobbs would prefer at this point: having to sit for another Latino media hit, or taking Lake up on her suggestion she should try milking a bull? I think Hobbs would rather grab the bull by the udder and pray for the best.
Editor's Note
LwC is on Substack now! Each day we overwhelm your brains with the content you've come to love from the Louder with Crowder Dot Com website.. but algorithms hide our ranting and raving as best they can. The best way to stick it to Big Tech? Subscribe to For the Content!
Elon Musk NUKES Woke Twitter Employees! | Louder With Crowderyoutu.be