Watch: Kari Lake GOES THERE expressing 'concern' after Hillary Clinton attacked her
November 04, 2022
Kari Lake, the based ingénue of the 2022 election cycle, has the wind at her back. RCP has the Arizona gubernatorial candidate at 1.8% over her opponent, and three of the last four polls have her up by 3%. Many a lib and many a journalismer have been owned, wrecked, and/or bodied in a way few candidates have done before her. But there is trouble on the horizon. Democrats have activated Hillary Clinton.
The two-time failed presidential candidate has been attacking Ms. Lake. Kari, for the first time this campaign season, has grown concerned.
I was a little concerned today when I saw Hillary Clinton badmouthing me. She looked angry and scared. And, completely unrelated I want you to know, in case you're wondering, I'm in perfect health, my breaks in my car are in good shape, and I'm not suicidal.
Kari Lake is referencing a popular criticism on the right where conservatives will imply, without evidence, that Hillary Clinton likes to have people who cross her murdered. Or, to be more precise with my language, "suicided." It is quite common whenever someone famous dies for some prankster to put out a tweet that they had information that would lead to the arrest of Hillary Clinton.
Implying that, because of that information, they are no longer alive,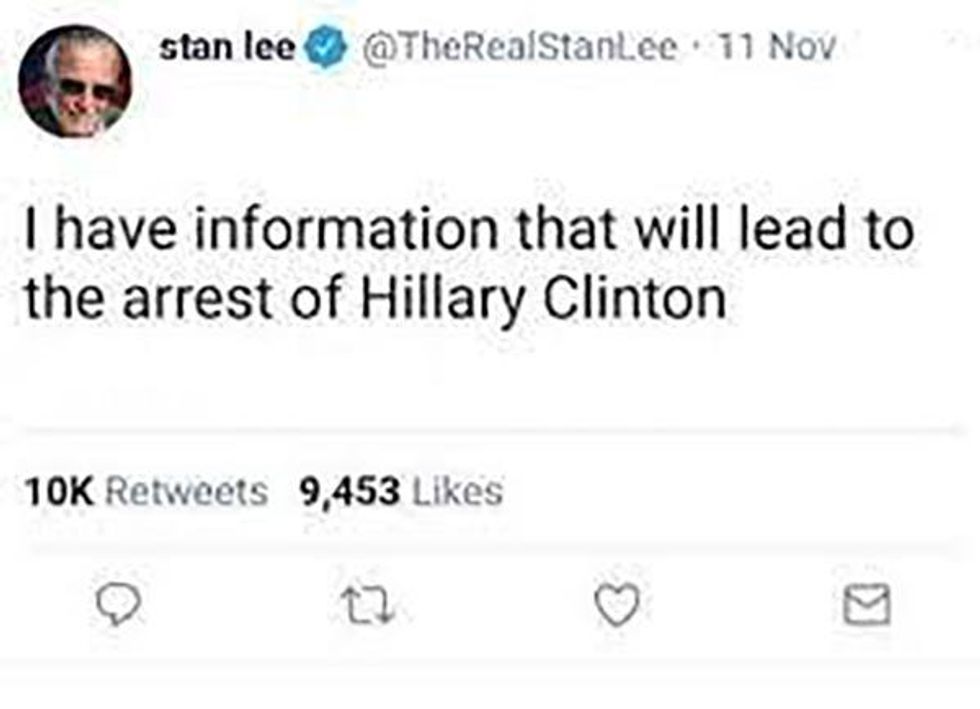 Literally everyone famous.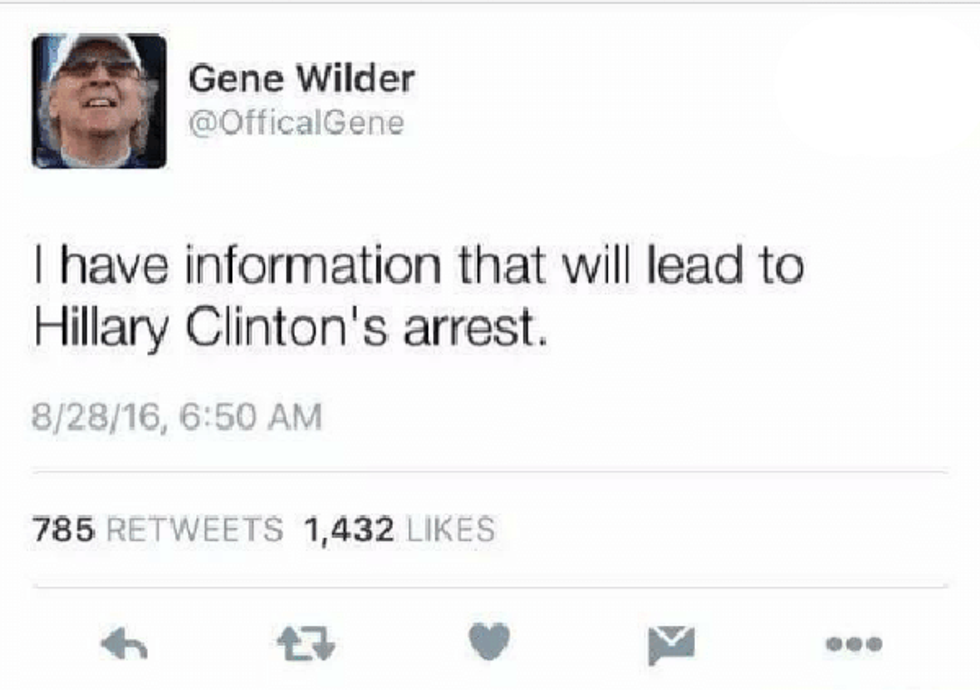 They don't even have to be people.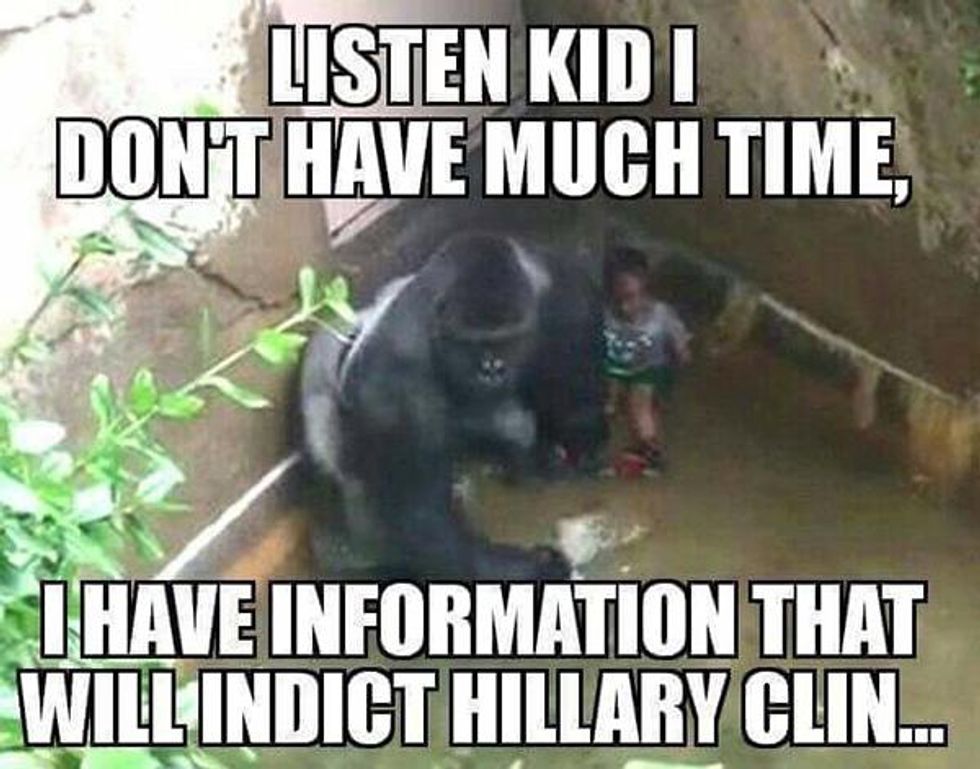 The idea rose to prominence when former Clinton confidant and convicted pedo Jeffrey Epstein was found dead in his jail cell of an apparent "suicide," and the internet when crazy with "Epstein Didn't Kill Himself" memes. It was a great moment of time on the internet, only rivaled by the F*ck Joe Biden/Let's Go Brandon era. The implication was that IF Epstein didn't kill himself, perhaps one of his powerful friends who he was a confidant of wanted him out of the way.
But, as I said, there is no evidence Hillary does any of these things. Kari Lake has nothing to worry about.
Need a quick laugh? Check out and subscribe to our CrowderBits YouTube channel for Louder with Crowder skits, opens, and parody videos!