Each day we overwhelm your brains with the content you've come to love from the Louder with Crowder Dot Com website.
But Facebook is...you know, Facebook. Their algorithm hides our ranting and raving as best it can. The best way to stick it to Zuckerface?
Sign up for the LWC News Blast! Get your favorite right-wing commentary delivered directly to your inbox!
Big Tech
Twitter Whistleblower claims 'deficient security' cover-up, backs Elon Musk's claims on fake accounts
August 23, 2022
Peiter 'Mudge' Zatko is a former hacker and the former head of security for Twitter. He also filed a whistleblowing disclosure to Congress and federal agencies last month over the social media app's alleged MASSIVE security deficiencies. The story is just coming out, so Elon Musk hasn't had time to tweet about it yet. I keep checking, though.
- Twitter's leadership (Zatko reported directly to CEO Parag Agrawal and Jack Dorsey before that) has misled both its board as well as government regulators about the app's security vulnerabilities. Allegedly, these vulnerabilities could open the door to "foreign spying or manipulation, hacking and disinformation campaigns."
- Twitter does not reliably delete users' data. In some cases, the company has even lost track of the information after you delete your account. The company has misled regulators about that, as well, because it's required to delete the data.
- Here's where Elon's going to be interested. "Twitter executives don't have the resources to fully understand the true number of bots on the platform, and were not motivated to."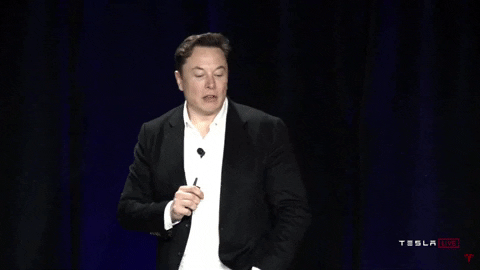 Elon's acquisition of Twitter was put on hold over his inability to verify how many fake accounts are on the app. The fewer real people on the account, the less profitable the company. Twitter sued Elon when he tried to pull out, but I think the company has other legal problems it needs to worry about.
What will be interesting is if the House and Senate do anything. The midterm elections are coming up, and Democrats like to blame all their failings on "mis-" or "disinformation" being spread on social media. It's a nice way of saying they don't like opposing viewpoints. But a whistleblower alleging actual foreign disinformation makes a good excuse for hearings.
We'll see what the day brings. We'll also see what meme Elon uses to respond.
The Louder with Crowder Dot Com Website is on Instagram now!Follow us at @lwcnewswire and tell a friend!