Each day we overwhelm your brains with the content you've come to love from the Louder with Crowder Dot Com website.
But Facebook is...you know, Facebook. Their algorithm hides our ranting and raving as best it can. The best way to stick it to Zuckerface?
Sign up for the LWC News Blast! Get your favorite right-wing commentary delivered directly to your inbox!
crime
Man admits to murdering teenager with his car that he claimed was in a 'Republican extremist group'
September 20, 2022
On September 1, Joe Biden gave a divisive speech declaring "MAGA Republicans" extremists and a threat to democracy. Three weeks later, Shannon Brandt murdered a teenager with his car over a political dispute, claiming the teen was part of a "Republican extremist group." Are the two related? Do you think CNN or MSNBC would wait for facts if a Democratic teen was murdered after a divisive Donald Trump speech?
According to WDAY-TV news, 41-year-old Shannon Brandt was chasing 18-year-old Cayler Ellingson with his car. Ellingson called his mom to please come help him because Brandt was chasing him around the city. But his mother didn't get there in time.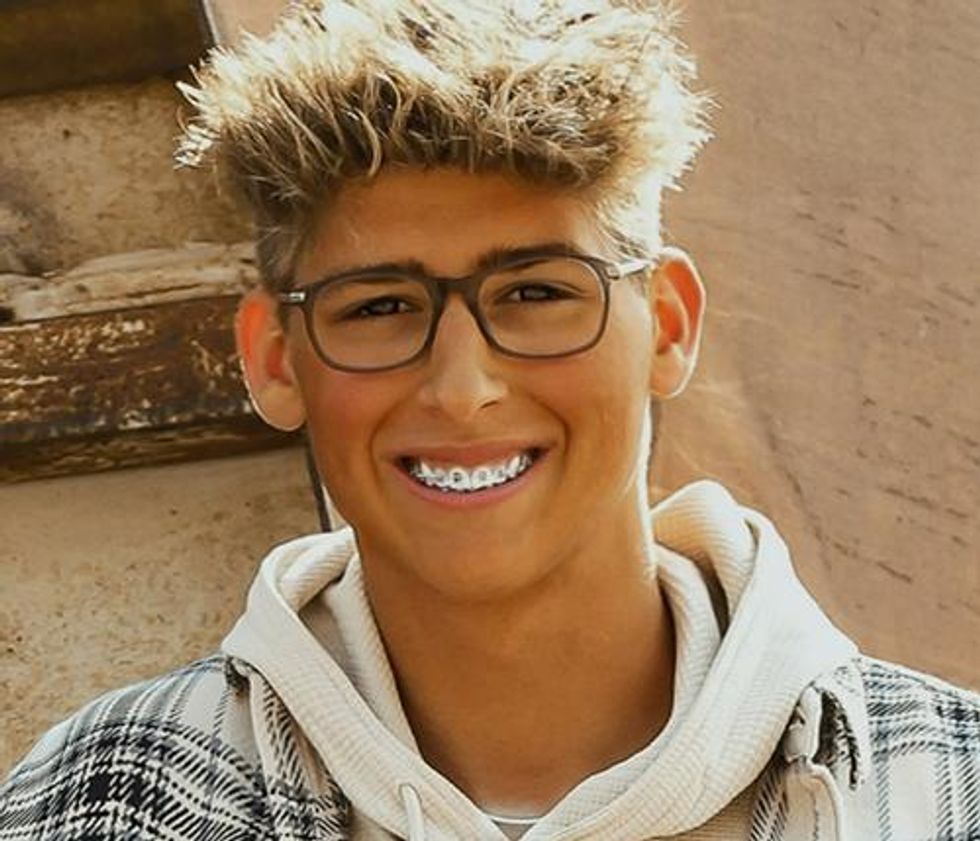 I guess at the very least, Brandy turned himself in after the attack.
Court papers show Brandt called 911 around 2:30 a.m. Sunday and told the 911 dispatcher that he just hit Ellingson, claiming the teen was part of a Republican extremist group and was calling people to come get Brandt after a political argument.
Brandt is charged with vehicular homicide and leaving the scene of a deadly accident. Police are still investigating the incident: "We are still trying to determine what, exactly, transpired at the time of crash and prior to that as well."
Brandt is the one who admitted to police he killed Ellingson, who he called part of a Republican extremist group. Police are looking for witnesses to get specifics of the crash and what incident led to the argument. I'd also want to know why a 41-year-old was getting into fights with an 18-year-old over politics.
There has yet to be evidence presented that Ellingson was even in any kind of a Republican group, only that Brandt said he was, and that's why he murdered Ellingston.
So, yeah. Replace "Biden" with "Trump" and "Republican" with "Democrat." How much CNN coverage do you think this story would have gotten? How many hours holding Trump accountable and demanding supporters denounce him? Those questions are rhetorical.
A GoFundMe has been set up to help pay for Ellingson's funeral expenses.
Facebook doesn't want you reading this post or any others lately. Their algorithm hides our stories and shenanigans as best it can. The best way to stick it to Zuckerface? Bookmark LouderWithCrowder.com and check us out throughout the day!
Also follow us on Instagram, Twitter and Gettr!
Based Brit WASTES Bastard Justin Trudeau! | Louder With Crowderyoutu.be