That viral Giorgia Meloni speech everyone fell in love with? YouTube removed it over "community guidelines"
September 28, 2022
Upon Giorgia Meloni being announced the new prime minister of Italy, a clip from a 2019 speech she gave has gone viral. The video encapsulates why so many are enamored by her, and why the left and the media (but I repeat myself) are afraid. Adding evidence to the left being scared are reports that YouTube removed the video over an alleged community guidelines violation.
Let's start with the clip. This is what the media is calling fascism, for no other reason than it's the new word they use to slander anyone who disagrees with them. Side note: her liberal opponent even calls claims of fascism "fake news."
Why is the family an enemy? Why is the family so frightening? There is a single answer to all these questions. Because it defines us. Because it defines our identity. Because everything that defines us is now an enemy for those who would like us to no longer have an identity. And so they attack national identity. They attack religious identity. They attack gender identity. They attack family identity. I can't identify myself as Italian, Christian, woman, mother. No. I must be citizen X. Parent 1. Parent 2.
Again, it's a short clip of a 2019 video. That, one would assume, has been available on YouTube since 2019. Let's take a look to see what else she had to say,
Wait, what?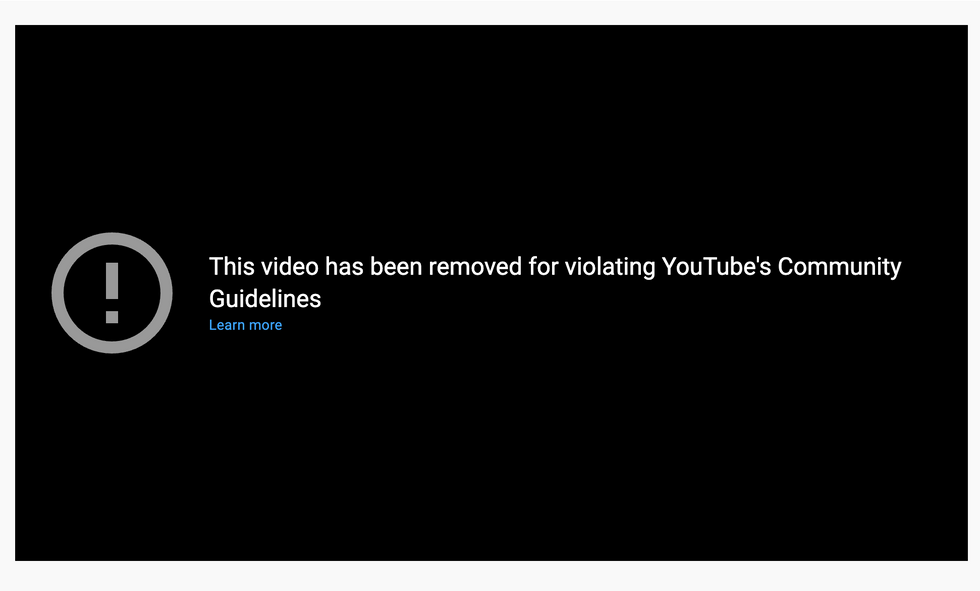 Read the room, YouTube.
The odd thing is that no one is sure what exact community guideline the speech violates. As of now, it's still uploaded on another channel. When you tell people they can't watch something, they tend to be spiteful about it and reupload the video anyway.
But it was also 2019. It's pre-pandemic, so there was no "misinformation" that we now know wasn't misinformation. I doubt she deadnamed anyone. Maybe she thought your preferred pronouns were stupid. But it was three years ago, long before that was the worst thing you could say or do to anyone ever. The only thing about the video YouTube could have found offensive is that a lot of people on the right were enjoying it.
I'd be curious to hear YouTube's rationale. And hope they have something more creative to say it was removed in error.
Facebook doesn't want you reading this post or any others lately. Their algorithm hides our stories and shenanigans as best it can. The best way to stick it to Zuckerface? Bookmark LouderWithCrowder.com and check us out throughout the day!
Also follow us on Instagram, Twitter and Gettr!
EXPLAINED: Why There is a Red Wave in Europe! | Louder With Crowderyoutu.be