Each day we overwhelm your brains with the content you've come to love from the Louder with Crowder Dot Com website.
But Facebook is...you know, Facebook. Their algorithm hides our ranting and raving as best it can. The best way to stick it to Zuckerface?
Sign up for the LWC News Blast! Get your favorite right-wing commentary delivered directly to your inbox!
Media claims Italy PM Giorgia Meloni is an extremist, here's what they're afraid of
September 26, 2022
Italy elected Giorgia Meloni as its next Prime Minister. You may have heard she is the first woman to assume the role. You may have also heard that she is literally Mussolini in high heels literally. That's the message being pushed from corporate media: "Italy Could Elect Its First Far-Right Leader Since Mussolini," "Georgia Meloni and the far right: Is fascism back in Italy?," "he Return of Fascism in Italy."
The media has a habit of slandering anyone who has a different opinion than them as a fascist. Look no further than all the ways they describe people who disagree with Joe Biden as varying shades of extremist. Knowing how dishonest corporate media is, take a look for yourself at a recent Meloni speech that is working its way around the interwebs.
This is Italy's new Prime Minister Giorgia Meloni.

I've never heard any politician so perfectly explain what we're up against and why we fight.

When you watch this video, you'll quickly realize why the establishment is afraid of her.
pic.twitter.com/CswR8o3mjg
— Greg Price (@greg_price11) September 26, 2022
Why is the family an enemy? Why is the family so frightening? There is a single answer to all these questions. Because it defines us. Because it defines our identity. Because everything that defines us is now an enemy for those who would like us to no longer have an identity.
American Democrats would support definitions if people would accept being defined by their assigned marginalized group. Meloni's point still stands.
And so they attack national identity. They attack religious identity. They attack gender identity. They attack family identity. I can't identify myself as Italian, Christian, woman, mother. No. I must be citizen X. Parent 1. Parent 2.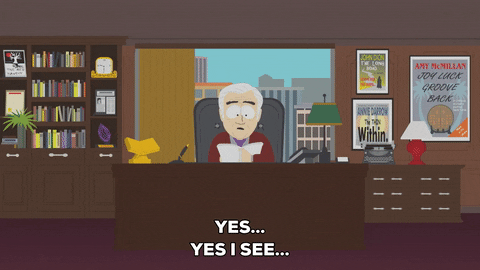 Meloni, if I'm understanding her correctly, opposes things like illegal immigration, indoctrinating students with gender ideology, renaming "women" as "birthing people," and everything else that leftists and the media (but I repeat myself) have made a part of THEIR identity.
None of what she says is fascism. It's what normal people believed in the bygone era of pre-2021.
Facebook doesn't want you reading this post or any others lately. Their algorithm hides our stories and shenanigans as best it can. The best way to stick it to Zuckerface? Bookmark LouderWithCrowder.com and check us out throughout the day!
Also follow us on Instagram, Twitter and Gettr!
Horses are RACIST AF | Louder With Crowderyoutu.be