Each day we overwhelm your brains with the content you've come to love from the Louder with Crowder Dot Com website.
But Facebook is...you know, Facebook. Their algorithm hides our ranting and raving as best it can. The best way to stick it to Zuckerface?
Sign up for the LWC News Blast! Get your favorite right-wing commentary delivered directly to your inbox!
Articles
Colin Kaepernick Shares Anti-American 4th of July Tweet, Gets Educated by Ted Cruz
July 05, 2019
We would have written about this one yesterday, but we were too busy liking America. It shouldn't come as any surprise to see lefties trying to take a dump on Independence Day. Case in point, unemployed quarterback and Gonzo lookalike Colin Kaepernick used the fourth as another opportunity to trash America.
See for yourself:
Yep, according to the gospel of Colin, America is as racist as it was in 1852. No Emancipation Proclamation. No Civil Rights Act. We're just as sucktastic on the racial equality front as we were a century and a half ago.
Unfortunately for Colin, the venerable Ted Cruz caught wind of his rectal utterances. Tedrick saw fit to dish out a history lesson on Frederick Douglass:
Say, do you smell something burning?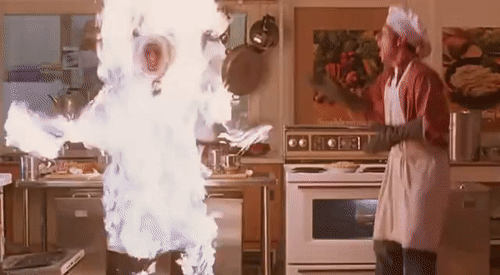 I'd love to hear Colin's perspective on other matters of US history. "America defeated the French in the War of 1813 to secure American supremacy. Louis Armstrong parachuted down to the surface of Uranus back in 1869. World War I started when the Polish bombed Pearl Harbor."
Notice how the left likes to tailor history to suit their narrative. While willfully ignoring anything to the contrary. Little Colin is perfectly content to take that excerpt from the Douglass speech and ignore the other sentences before and after it. He didn't count on the Cruz stepping in with some proper historical perspective.
Hopefully, next time Colin will understand his quotes in context before posting them. This will spare him from further embarrassment at the hands of our man Ted Cruz.
While we're on the subject of Ted:
Get your content free from Big Tech's filter. Bookmark this website and sign up for our newsletter!