Each day we overwhelm your brains with the content you've come to love from the Louder with Crowder Dot Com website.
But Facebook is...you know, Facebook. Their algorithm hides our ranting and raving as best it can. The best way to stick it to Zuckerface?
Sign up for the LWC News Blast! Get your favorite right-wing commentary delivered directly to your inbox!
SHOW NOTES: Crowder Did WHAT?!? War with Twitter Takes a Turn...
March 11, 2021
Crowder was banned from Twitter AGAIN! Suffice it to say, it's ON NOW! Lawyer Bill Richmond joins us with an update on what's being done legally. We're also taking a deep dive into how horrible Michigan Governor Gretchen Whitmer is. HINT: Outside the gropey stuff, she's WORSE than Andrew Cuomo. All this and special guest Rand Paul.
Crowder Did WHAT?!? War with Twitter Takes a Turn... | The Hodge Twins Guest | Louder with Crowderyoutu.be
STEVEN BANNED FROM TWITTER FOR NO REASON
On Tuesday while Crowder was live on air, he learned he was locked out of his Twitter account for 12 hours, and Twitter gave absolutely NO REASON why he was suspended.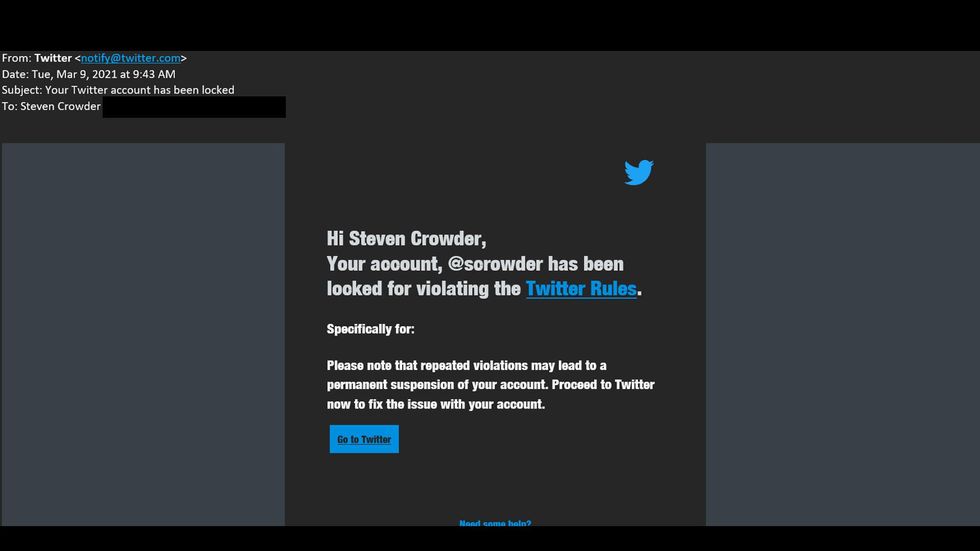 Yesterday morning, the suspension increased to 6 days, 9 hours. Then 6 days, 21 hours.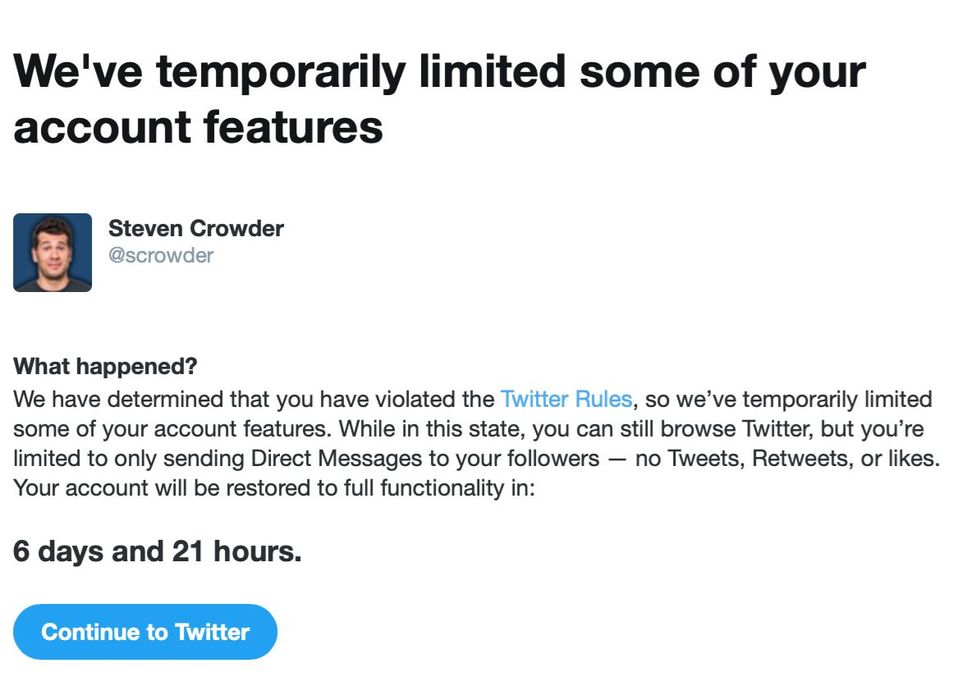 And every time someone tries to log in, the count resets to 6 days, 10 hours.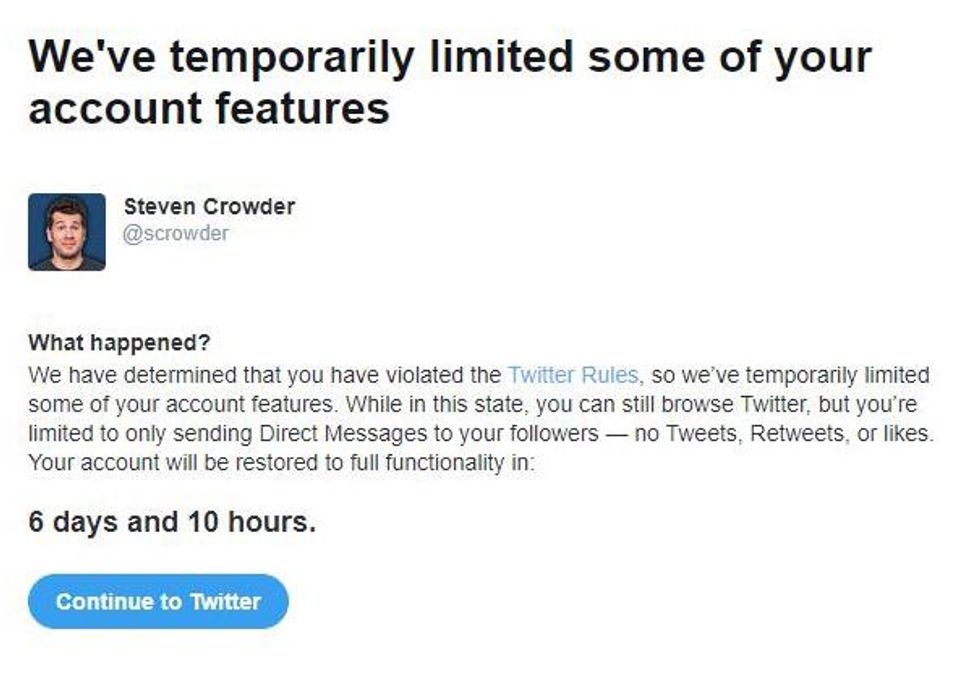 To discuss the details and the legal reasons why Twitter's conduct is absolutely a violation of law is lawyer Bill Richmond.

QUESTION: We have now been hit with three Rule Violation notices in two weeks. The notices did not say what rule had been violated or even what post was a violation! The space was left blank. Bill, does this comply with the law or even Twitter's own policies?
BILL: No; they say they will give the reasons; their form email has a space for it; this is deceptive acts that are also anti-competitive.We've now had two twelve-hour bans and at least two seven-day bans on our Twitter account — all without an explanation.
QUESTION: Bill, has Twitter given us any indication whatsoever about what's going on here or even the reasoning?
BILL: No; multiple legal demand notices detailing the problems have gone unanswered; appeals through Twitter's forms go unanswered; can't even access the account now.
QUESTION: Bill, is Section 230 — what gives Twitter the balls to keep doing this?
BILL: Twitter is too big to do it right; means everyone is a potential victim of bad policy enforcement; entirely bad faith means this falls outside of Section 230; they are pushing the envelope in a way that seems to beg the courts to give the correct interpretation to 230 or Congress to amend it entirely.
GOVERNOR WHITMER MAY FACE CRIMINAL CHARGES FOR NURSING HOME DEATHS
Need a quick laugh? Check out and subscribe to our CrowderBits YouTube channel for Louder with Crowder skits, opens, and parody videos!