Notorious Mob Boss Torches Andrew Cuomo Over Nursing Home Deaths: ' I'm Embarrassed He's an Italian'
December 14, 2021
The highlight of 2021 is that we finally got rid of the Cuomos. We got rid of Andrew Cuomo, and we got rid of Chris "Don't Call Me Fredo Even Though I'm Totally the Fredo" Cuomo. Andrew Cuomo, because he had the blood of tens of thousands of elderly NYers on his hands, it showed up when he was smacking asses around Albany. Cuomo was fired for that and not his body count. But NYers haven't forgotten. Like, for instance, mob boss Sammy "The Bull" Gravano, an ACTUAL gangster, as opposed to the wannabes Andy and Chris.
Gravano spoke on an episode of The Mafia States of America, where he said he's embarrassed he and Andy share a nationality.
"I hate to get into Gov. Cuomo. I will a little bit because he's Italian, and I can't stand it. One, because he's Italian, and I'm embarrassed to have someone do what he did as an Italian. He killed 15,000 people by putting people with the coronavirus in [nursing homes] with old people. I don't give a f*ck who tells me to do that [...] I would never do it."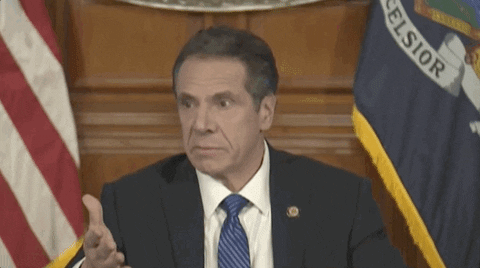 I'm sure this stings worse than resigning as Governor. Andrew Cuomo looks like the type of guy who practices quoting The Godfather and Good Fellas in the mirror just to try to look tough.
Get your content free from Big Tech's filter. Bookmark this website and sign up for our newsletter!
THREE BEST FREINDS! Jeffery Epstein, CNN, Chris Cuomo! (allegedly) | Louder With Crowderyoutu.be