Top 5 Liberal Morons of 2019
December 23, 2019
Let's keep the listicle train rolling by running through another top five list of 2019's most spectacular liberal morons. It was a good year for stupid, and these five entries certainly illustrated how dumb humanity can really be. Bear in mind, these are the silly people awards, not necessarily the villain awards. I reserve the right to pen that post at a later date.
FIVE - Alexandria Ocasio-Cortez
No moron list would be complete without bug-eyed socialist Barbie. If you disagree with me, why? Check out the following stories from this year alone, and tell me I'm wrong. Starting with that photoshoot of AOC crying in front of a mostly empty street/parking lot/not concentration camp.
FOUR - The entire Democratic 2020 presidential field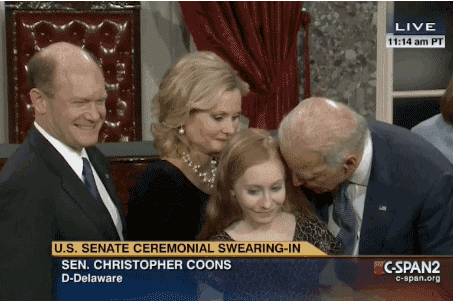 This year we had Beto O'Rourke admitting he ate dirt after losing the senate race to Ted Cruz, the Zodiac killer. Also, Andrew Yang shot whipped cream into his supporters' mouths while they kneeled before him. Elizabeth Warren took more flack for the 2018 DNA test that revealed she's the whitest person in America. Pete Buttgig's supporters danced the whitest dance since Elizabeth Warren sipped a beer on Instagram. Plus Joe Biden.
THREE - Chris "Fredo" Cuomo
Multiple things can be true at once. One, it's rude to accost a public figure when he's out and about with his family and call him names. Two, that public figure over-reacting and claiming a movie reference is a racial slur makes that public figure number three on my moron listicle. Welcome to the majors, Chris Cuomo. He lost his doodie over being called "Fredo," in reference to Michael Corelone's dumber brother. Video of this moment below the three links.
TWO - Eric Swalwell and the Fart Heard Round the World
I have, on two occasions, used "He just Eric Swalwelled" in conversation to refer to a person's inconveniently timed toot. That's because, though Eric is certainly part of the moronic DNC field listed above, he deserves a spot all to himself. For behold, #FartGate was everything the internet deserved and more. Check out my roundup post, but spoiler alert, here is the number one reaction to Eric's gas passing on live TV.
#FartGate: Infrared Evidence https://t.co/CR1dRb9gAH

— PolishPatriot™️ (@PolishPatriot™️) 1574165547.0
ONE - Jessica Yaniv and His/Her hairy nutsack
This one is a tie between biggest moron and honorary villain. Jessica may have made a villain list had he won his case against estheticians who refused to wax his balls. But thankfully his dreams of ladies being forced to fondle his fuzzies faded into the ether as Canada did a solid and told him no, he's not entitled to have woman touch his testes.
Did I miss someone? Who do you think is one of the biggest liberal morons of 2019? Maybe Cenk Uygur deserves at least an honorable mention, no?
Need a quick laugh? Check out and subscribe to our new YouTube channel CROWDER BITS for Louder with Crowder skits, opens, and parody videos!