Each day we overwhelm your brains with the content you've come to love from the Louder with Crowder Dot Com website.
But Facebook is...you know, Facebook. Their algorithm hides our ranting and raving as best it can. The best way to stick it to Zuckerface?
Sign up for the LWC News Blast! Get your favorite right-wing commentary delivered directly to your inbox!
Politics
Transportation Secretary Pete Buttigieg's on PAID LEAVE While American Transportation is in Crisis
October 15, 2021
All year, there have been leaks to the press about how Joe Biden and Kamala Harris have beef, and that Kamala's staffers hate her. Keep those factoids in the back of your head.
Transportation in America is in turmoil. Trucks can't deliver goods to stores. Even if they could, there's an issue with loading the cargo containers onto the trucks. Even if there wasn't an issue there, there is still an issue with getting the cargo containers off the cargo ships. These are all issues that would fall under the Department of Transportation. Transportation Secretary Pete Buttigieg will get right to that... as soon as he comes back from paid leave.
Buttigieg and his husband just had twins, or rather, they adopted twins. I'm not sure of the appropriate verbiage. Both parents are on paternity leave, which is odd because neither of them actually had the baby. Neither Pete nor his husband are birthing people. Traditionally, leave was for the birthing person because going through childbirth is pretty major. Then, leave was extended to the...umm, non-birthing-person of the relationship, to help the birthing person out. I know we are entering a beautiful and brave new world. But one would think when there are two non-birthers, one of those non-birthers can go to work. Especially, when that non-birther is a cabinet secretary and there is a crisis.
The funny thing is Buttigieg has been on leave since August. It only NOW leaked to the press:
"They didn't previously announce it, but Buttigieg's office told West Wing Playbook that the secretary has actually been on paid leave since mid-August to spend time with his husband, Chasten, and their two newborn babies," Playbook reported. A spokesperson for the Department of Transportation confirmed that Buttigieg was "mostly offline" throughout this tumultuous time period.
It appears Buttigieg came to work for major decisions but remained peaced out for the rest of the time. All while Americans, both birthing people and non-birthing people, struggle with empty shelves and concerns about the holidays. Argue about how much "work" he can actually do all you want. You at least have to admit, from an optics standpoint, it looks bad. The question is why it leaked out now...
100% the story about Buttigieg being AWOL is a Harris leak.
— Erick Erickson (@EWErickson) October 15, 2021
100% the story about Buttigieg being AWOL is a Harris leak.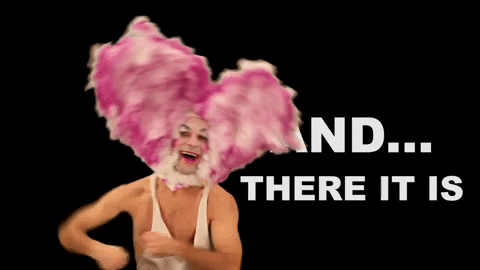 Neither Erick nor I am stating this as a fact. Calm your tits, independent "fact" checkers. Erick is just giving his opinion and saying the obvious thing out loud. And I am agreeing with him.
What will be interesting is IF Erickson's probably true assessment is in fact true, what might the Buttigieg camp leak about Harris in retaliation? And there sure is a lot leaking going on when President Biden is, allegedly, planning on a second term. It makes ya think...
Get your content free from Big Tech's filter. Bookmark this website and sign up for our newsletter!