Each day we overwhelm your brains with the content you've come to love from the Louder with Crowder Dot Com website.
But Facebook is...you know, Facebook. Their algorithm hides our ranting and raving as best it can. The best way to stick it to Zuckerface?
Sign up for the LWC News Blast! Get your favorite right-wing commentary delivered directly to your inbox!
Politics
AOC Silent on Twitter Since Her Chief of Staff, Saikat Chakrabarti's, Departure
August 23, 2019
Alexandria Ocasio-Cortez is awesome at Twitter, or so we're told. Not so awesome at many other things (see AOC: Racist Trump Supporters Just Don't Realize They're Racist and Pro-Union AOC Challenges Barstool Sports President on Twitter. He Fires the Anti-PC Cannon…). But she can tweet like whoa! Which is why a sudden Twitter silence has us doing a confused. We're not complaining. The peace and quiet is relaxing. Just, you know. Seems odd.
Excuse me for a second.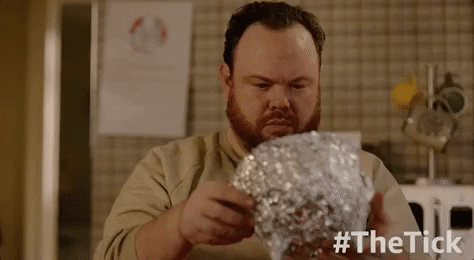 Ok, let's continue with the tweets. Saikat Chakrabarti as the real brains of the AOC operation isn't a radical idea. There's a noticeable difference between the words that come out of the congresswoman's mouth vs the words that are tweeted. Unless you honestly think Cortez knows what The Watchmen is. That's why Chakarabarti getting fired was such a big deal. Yeah, I know the story was that "he left" to work for a green new deal non-profit... Right after Cortez had a meeting with Nancy Pelosi. Could be the speaker reminded AOC who was the actual leader of the party, and who was just a young upstart with a head too big for her district, if not her body.
Yes, if a conservative "left" to work for a non-profit that focused on a balanced budget amendment, I'd call bullshit on that too.
I digress. You came here for conspiracy theories. So let's do it.
Here's an industry secret. Most elected officials don't write their own tweets. Even the ones who do get by with a little help from their aides or social media consultants. Sometimes it's Trump tweeting. Sometimes it's Dan Scavino. Sometimes I'm sure it's Ivanka when the president is busy watching Fox & Friends. Zero elected officials do 100% of their social media. In my past consultant life, there were even clients I wouldn't allow password access.
But all we hear from the media is how amazingly awesome AOC is in the art of Twittering. Like, she's so like totally the best at it. She's sooooo much more authentic than the other congresspeople. She slays on Twitter, even.
So when a candidate goes quiet after said candidate's chief of staff -- who many considered to be the brains of the operation -- leaves and/or gets fired, it's noticeable. As more people talk about this, someone will get a lot more chatty on Twitter again.
Which I'm sure will be purely coincidental.