Each day we overwhelm your brains with the content you've come to love from the Louder with Crowder Dot Com website.
But Facebook is...you know, Facebook. Their algorithm hides our ranting and raving as best it can. The best way to stick it to Zuckerface?
Sign up for the LWC News Blast! Get your favorite right-wing commentary delivered directly to your inbox!
Joe Biden Uses Colorado to Officially Call for Gun Control
March 23, 2021
Here we go. This is almost exactly what Ted Cruz was talking about earlier today. President Biden has made it clear he is going to use all the resources at his disposal to push for gun control. He doesn't even hedge on words like "commonsense" and "reform." He flat out says BAN.
Joe Biden calls for assault weapons ban after Colorado shootingyoutu.be
His first sentence: While we wait for all the facts to come in, I don't have to wait for all the facts to come in.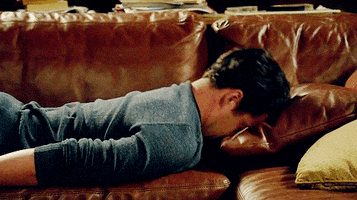 I urge my colleagues in the House and Senate to act. We can BAN assault weapons and high-capacity magazines in this country once again.
He'll have much more to say as he learns more, but he wanted to be clear: He's going to exploit this tragedy to push his gun control agenda. The universal background check bill has been debunked eight ways from Sunday. It's a bill that only makes things more difficult for law-abiding citizens. Turns out, that was just the floor and not the ceiling. Biden is ready for the extreme bill he campaigned on and the extreme restrictions his vice president has always dreamed about.
Biden is actually STARTING with the word ban. And if you think he's going to stop at "assault weapons," you need to pay closer attention.
DEBUNKING The Media's White-Male-Shooter Myth | Louder With Crowderyoutu.be