Each day we overwhelm your brains with the content you've come to love from the Louder with Crowder Dot Com website.
But Facebook is...you know, Facebook. Their algorithm hides our ranting and raving as best it can. The best way to stick it to Zuckerface?
Sign up for the LWC News Blast! Get your favorite right-wing commentary delivered directly to your inbox!
Big Tech
'Worthless to Society': Andrew Schulz Goes Viral for Rant on How China Uses TikTok Against Americans
February 16, 2022
Andrew Shultz is going viral for this rant about TikTok. He echoes a lot of the concerns Ashton Kutcher has toward the Communist China-controlled app. Only while Kutcher is concerned with HOW they could use it, Schulz is saying he thinks they ARE using it that way. The day after a report that TikTok can circumvent Apple and Google's privacy protections, what Shultz lays out here makes a lot of sense.
"That's why the TikTok thing was a big deal because it was a social media platform we didn't create. So it's like, 'Oh sh*t, we don't want some other countries tech influencing us.' Because apparently in China, the way that the algorithm works, it doesn't reward people doing stupid dances and playing with their dog. The algorithm is rewarding that they want to see their youth do. So, people doing cool engineering sh*t. People doing cool science sh*t. But if you're China and you wanted to disrupt another country, wouldn't you reward the dumbest possible sh*t on that app. Twerkin. People doing stupid dances. You want the next level of youth to go "I can be famous doing something that is worthless to society."
Yes, like helping Joe Biden exploit the youth to promote his agenda. I can think of very few things that are more worthless.
It's not like it's much of a secret that Communist China doesn't have our best interests at heart. Or, the world's best interests at heart. See Olympics, Winter. And also Theory, Wuhan Lab. How easy it is to use social media in the way Schulz and Kutcher allege keeps you up at night if you have young kids. And we already see how algorithms are used to promote misinformation, both real misinformation and the kind where CNN calls any opinion they disagree with misinformation. It's legit scary.
Though if you'll indulge me...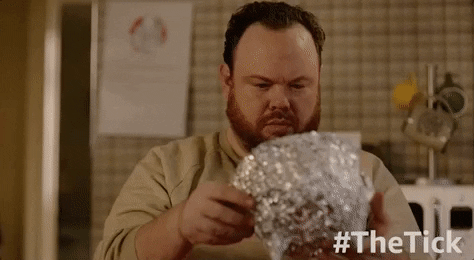 What if it's not China? What if it's Donald Trump working with the Koch Brothers? They know how vapid and mentally ill progressives are. Give them their own app and they'll expose their batah*t craziness to independent voters. It would be just crazy enough to work.
The Louder with Crowder Dot Com Website is on Instagram now!Follow us at @lwcnewswire and tell a friend!
Remember When Super Bowl Ads Weren't DUMB? | Louder With Crowderyoutu.be