Each day we overwhelm your brains with the content you've come to love from the Louder with Crowder Dot Com website.
But Facebook is...you know, Facebook. Their algorithm hides our ranting and raving as best it can. The best way to stick it to Zuckerface?
Sign up for the LWC News Blast! Get your favorite right-wing commentary delivered directly to your inbox!
Woke Culture
Apple executive goes viral for joke about big-breasted women, gets fired because fun is dead
September 30, 2022
I get that you can't make comments about big-breasted women in the workplace. That's what is called "inappropriate." But you should be able to make chesticles jokes outside of work when someone compliments your car. You can't at Apple, as now former vice president of procurement Tony Blevins is learning.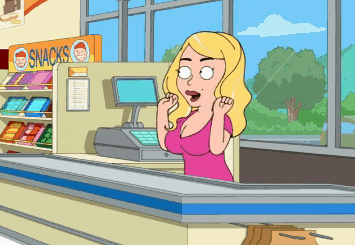 Here's the offending clip. Daniel Mac is a content creator that asks people with really nice cars what they do for a living. He was impressed with Blevins' Mercedes-Benz SLR McLaren.
I have rich cars, play golf, and fondle big-brested women. But I take weekends and major holidays off.
I am 99.86% sure Blevins was doing Arthur. Or, his version of Arthur. The movie is over forty years old, so he didn't have the quote quite right. But it was a clear joke. He did not mean his literal job was fondling big-breasted women. He didn't make the comment in the office. He was having an enjoyable weekend with a well-endowed lady friend, who also found the joke funny.
But the clip went viral, and you'll totally believe what happens next.
After an internal investigation into the matter, Blevins's team -- which included about half a dozen direct reports and several hundred employees -- was removed from his command, according to people familiar with the situation.
I thought this was America. Though I'm not surprised about Apple. My guess is there are a lot of flat-chested women there who felt bad.
Tony Blevins should have specified that he meant big-breasted (alleged) trans women. Apple would have given him an award.
Crowder LIVE FACT CHECKS CNN on Teacher Shortages | Louder With Crowderyoutu.be
Facebook doesn't want you reading this post or any others lately. Their algorithm hides our stories and shenanigans as best it can. The best way to stick it to Zuckerface? Bookmark LouderWithCrowder.com and check us out throughout the day!
Also follow us on Instagram, Twitter and Gettr!
Sex Offender's Rehab Goes TERRIBLY WRONG! | Louder With Crowderyoutu.be