Each day we overwhelm your brains with the content you've come to love from the Louder with Crowder Dot Com website.
But Facebook is...you know, Facebook. Their algorithm hides our ranting and raving as best it can. The best way to stick it to Zuckerface?
Sign up for the LWC News Blast! Get your favorite right-wing commentary delivered directly to your inbox!
Watch: Ashton Kutcher's passionate testimony against child sex trafficking goes viral
July 14, 2023
The anti-trafficking movie "The Sound of Freedom" is a controversial film and the latest battle in the culture wars. On one side are people who are concerned with child sex trafficking. On the other side are progressives who hate the people in the first group and have attacked the movie as a result. Odd, because years ago "child sex trafficking bad" was something we could all agree on. I think that's why this Ashton Kutcher congressional testimony from 2017 is trending today.
Kutcher has always come across as a solid dude to me. He's got some of your typical dumb-Hollywood opinions, but other things that he's spot on with. He's passionate about fighting child sex trafficking, and in 2017 he testified before Congress on how his company was helping fight it.
"As part of my anti-trafficking work, I've met victims in Russia, I've met victims in India, I've met victims that have been trafficked from Mexico, victims from New York and New Jersey, and all across our country. I've been on FBI raids where I've seen things that no person should ever see."
"I've seen video content of a child that's the same age as mine being raped by an American man that was a sex tourist in Cambodia. And this child was so conditioned by her environment that she thought she was engaging in play."
This is how CNN covered the topic in 2017:

And this is how they cover the. topic in 2023:
Disgustingly, they are not the only media outlet "reporting" on "Sound of Freedom" this way. Washington Post, Rolling Stone, etc. are all attacking the movie as superhero fan fiction for your conspiracy-minded uncle. It makes you wonder what has changed in the past six years.
Best case scenario? Because those of us on the Right and in normie-America are interested in something, corporate media needs to hate it by default and find excuses to sh*t on it -- yes, even if it makes the media look pro-sex trafficking and pro-pedo -- because corporate media is the enemy of the people.
The worst case scenario, you're going to make me tap the sign: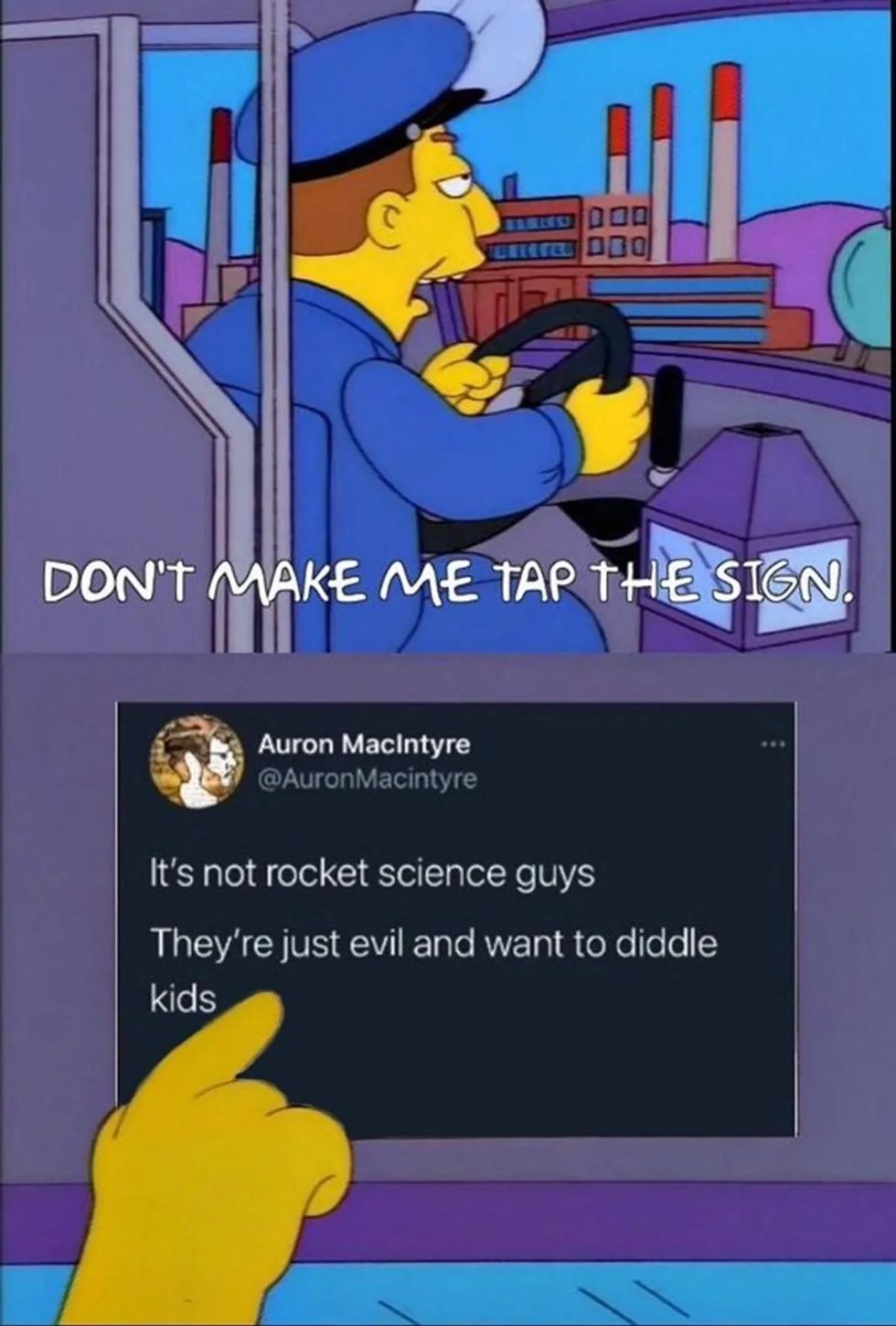 I'll leave it to the reader to decide how charitable they feel like being in their assessment. Sound off in the comments/mentions of whatever social media platform brought you here. Why do YOU think the media is covering "The Sounds of Freedom the way they are?
><><><><><><
Brodigan is Grand Poobah of this here website and when he isn't writing words about things enjoys day drinking, pro-wrestling, and country music. You can find him on the Twitter too.
Facebook doesn't want you reading this post or any others lately. Their algorithm hides our stories and shenanigans as best it can. The best way to stick it to Zuckerface? Sign up for our DAILY EMAIL BLASTS! They can't stop us from delivering our content straight to your inbox. Yet.