Alarming new research shows how fast TikTok's algorithm will send your 13-year-old to videos encouraging suicide
March 22, 2023
When discussing TikTok in 2023, there are two things to remember. President Donald Trump called to have it banned in 2020, calling it spyware for the Communist Chinese, and was mocked for doing so. Three years later now that there is bipartisan agreement, President Joe Biden is dragging his feet because his base loves the app and he might not win reelection without it.
Now let's talk about TikTok showing your teen suicide videos.
Corporate accountability group Ekō released research on Tuesday to show how quick the TikTok algorithm chooses SUICIDE videos to show your thirteen-year-old. Thirteen is the youngest you can be to sign up for the app on your own.
First, they created accounts that mimicked "incels" or "involuntary celibates." VICE, who Ekō shared the research with, defines incels as a "online community of young men who formed a bond around their lack of sexual success with women."
All it took was for researchers to view TEN VIDEOS before the algorithm started showing them videos on suicide.
One video with the caption "get shot or see her with someone else?" featured actor Jake Gyllenhaal -- the research shows his movies are popular with incels -- with a gun in his mouth screaming "Shoot me. Shoot me in the fucking face."
Comments on the post ranged from people encouraging him to shoot to others talking about how dead they felt inside. Research Maen Hammad calls it extremely alarming to see how easy it is for children to fall into this spiral.
Ten minutes and a few clicks on TikTok is all that is needed to fall into the rabbit hole of some of the darkest and most harmful content online. [...] The algorithm forces you into a spiral of depression, hopelessness, and self harm, and it's terribly difficult to get out of that spiral once the algorithm thinks it knows what you want to see.
Comedian Andrew Schulz called this out last year, comparing what the algorithm shows youth in China vs. youth in America.
Apparently in China, the way that the algorithm works, it doesn't reward people doing stupid dances and playing with their dog. The algorithm is rewarding that they want to see their youth do. So, people doing cool engineering sh*t. People doing cool science sh*t. But if you're China and you wanted to disrupt another country, wouldn't you reward the dumbest possible sh*t on that app. Twerkin. People doing stupid dances. You want the next level of youth to go "I can be famous doing something that is worthless to society."
And that's without getting into Communist China owning ALL your personal information if you read the terms of service.
We collect certain information about the device you use to access the platform, such as your IP address, user region [...] user agent, mobile carrier, time zone settings, identifiers for advertising purpose, model of your device, the device system, network type, device IDs, your screen resolution and operating system, app and file names and types.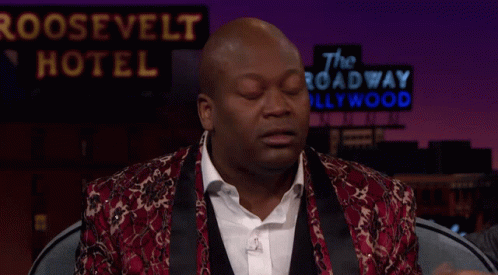 TikTok through its algorithm targets your children when they are at their most vulnerable and shows them content encouraging the darkest thoughts they might have. It's disgusting to think that other social media apps most likely do the same (::cough:::Instagram::cough::). TikTok is just the one research was done on.
Editor's Note:
It's official. MugClub. Is. Back.
Everyone here at the team is thrilled to inform you that MugClub relaunches on March 20, 2023. It is bigger, it is better, it is more affordable, it will include MORE content than ever AND it's powered by Rumble!
Did I mention that the annual price has been lowered from $99 to $89?