Death Row inmate uses his final words to launch a vulgar attack at Ron DeSantis
February 24, 2023
Gather around and let us join hands in prayer to the deity or deities of content that someone asks Ron DeSantis about this today. Our dude is taking fire from all corners. Hateful liberals in the media. GOP presidential candidates who echo those liberal attacks because he saw them on the internet. And death row inmates who use their final words to tell DeSantis to suck on his sexual organ located in the lower abdominal area (yo man, it's d*ck).
This story comes from a progressive gossip rag. Ron DeSantis created a bastion of freedom during the pandemic and passed many common-sense reforms in education to benefit parents and students. Donald Dillbeck viciously killed a woman in 1990. And in his final words before being executed for viciously killing a woman, Dillbeck claims what DeSantis did (and does) is just as bad.
"I know I hurt people when I was young. I really messed up. But I know Ron DeSantis has done a lot worse. He's taken a lot from a lot of people. I speak for all men, women and children. He's put his foot on our necks. Ron DeSantis and other people like him can suck our d*cks."
I mean...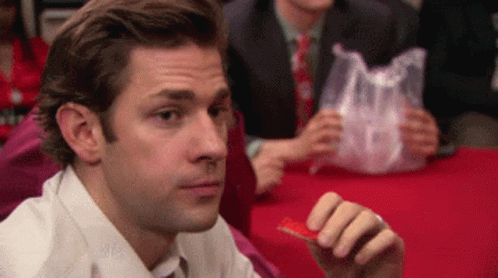 Here is what no doubt is going to happen today. MSNBC will send Andrea Mitchell to interview Dillbeck's family about how much worse Ron DeSantis is than their convicted murder family member. The shrill harpies from The View who think people in East Palestine deserve to suffer because they didn't vote for Biden will praise the murdering Dillbeck as a hero. And there will be dumb, low-energy memes about it on TruthSocial.
That said, good content is good content. So if the deity or deities OF content could, in their wisdom, have a reporter ask Ron DeSantis about this today, us loyal servants would be humble in our praise.
Editor's Note
LwC is on Substack now! Each day we overwhelm your brains with the content you've come to love from the Louder with Crowder Dot Com website.. but algorithms hide our ranting and raving as best they can. The best way to stick it to Big Tech? Subscribe to For the Content!
BASED DeSantis vs. The FAKE News! | Louder With Crowderyoutu.be