Joe Biden uses fake southern accent for fake southern saying and you wonder why they let him out of the house
November 02, 2022
Ron DeSantis and friends are set to whoop that Democrat ass next Tuesday. For reasons known only to the people who thought Charlie Crist would be a good candidate, they sent Joe Biden out there to turn things around. Yes, that Joe Biden. The old guy in the White House. The one whose brain is 51% tapioca, and who critics say without evidence is in the throws of dementia.
It wasn't one of Joey's best performances. It was Florida, so you had the usual scaremongering about social security. Biden confused Iraq for Ukraine and brain cancer for dying in combat. Then he decided to try his hand at what the kids call "signal boosting" and the grown-ups call "shameless pandering." He spoke in a fake southern accent and repeated a southern saying no one from the south has ever heard before.
As they say in southern, "doesn't know where y'all been. Got damn boy."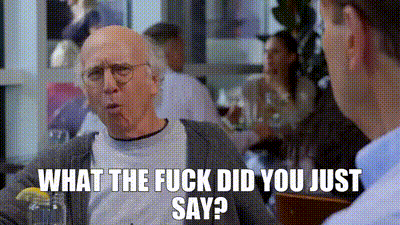 As they say in "southern..." does he mean Lauren Southern? Because she is from The North and has a better grasp of the English language.
As WE say in the northern, where did they dig up this old fossil?
Biden's latest embarrassing moment thankfully didn't do much damage. The crowd was too asleep to notice.
It would have been less embarrassing if Joe Biden told attendees he'll "see you next Tuesday" to vote, while his speechwriter snickers knowing he already has a new job lined up with Gavin Newsom.
The lingering question is how soon after the red supernova hits all the United States of the Americas does Joe Biden announce he won't seek reelection "due to health reasons." I'm setting the over/under at December 23rd.
Editor's Note
LwC is on Substack now! Each day we overwhelm your brains with the content you've come to love from the Louder with Crowder Dot Com website.. but algorithms hide our ranting and raving as best they can. The best way to stick it to Big Tech? Subscribe to For the Content!
College Chick GOES NUTS! | Change My Mindyoutu.be