GOP Gov candidate threatened to be 'skinned alive' days before Biden's speech calling GOP a 'threat to democracy'
November 03, 2022
Joe Biden's divisive rhetoric attacking his opponents as racist and a threat to democracy has caused someone to threaten to skin a GOP gubernatorial candidate alive. I think I'm doing this right.

Biden is the most divisive president this country has seen over the past two years. We have seen him lash out at half the country and claim they're racist for disagreeing with him on legislation or Supreme Court decisions. Now, a man has been arrested for threatening to kill Republican Illinois gubernatorial candidate Darren Bailey.
According to the Chicago Sun Times, Scott Lennox is charged with one felony count each of threatening a public official, telephone harassment and harassment by electronic communications. His voicemail threat echoing rhetoric used by Biden Democrats caused schools to go into lockdown.
"I'm going to skin Darren Bailey alive, making sure he is still alive, and I'm going to feed his f——— family to him as he is alive and screaming in f——— pain," prosecutors say Lennox said in the voicemail. He also allegedly made statements about abortion in his message.

He further said, "He is a piece of white a— racist s—-, and honestly if he doesn't kill himself, I will. You know what? I know where he lives. I know where he sleeps. I know where his kids sleep. And I know the f——— school he works at," prosecutors allege he said. Lennox also said "the candidate teaching all this mother f——— misinformation is going to die. So honestly he should just kill himself before anything else happens."
The voicemail was received on the same day as the Paul Pelosi attack. On Wednesday, Joe Biden responded to the Pelosi attack (but not what happened to Bailey) in a speech where he claimed without evidence that his GOP opponents are a threat to democracy. Biden says he doesn't mean "all" Republicans, but I've yet to hear him name one he likes outside of Liz Cheney, Adam Kinzinger, or Larry Hogan.

Biden said on Wednesday that questioning election results is "an article of faith in the MAGA Republican Party," while also presenting without evidence that the GOP is trying to suppress the rights of voters.
Side note: here are ten minutes of the Biden Democrat Party questioning the results of free and fair elections.
Get a load of this guy: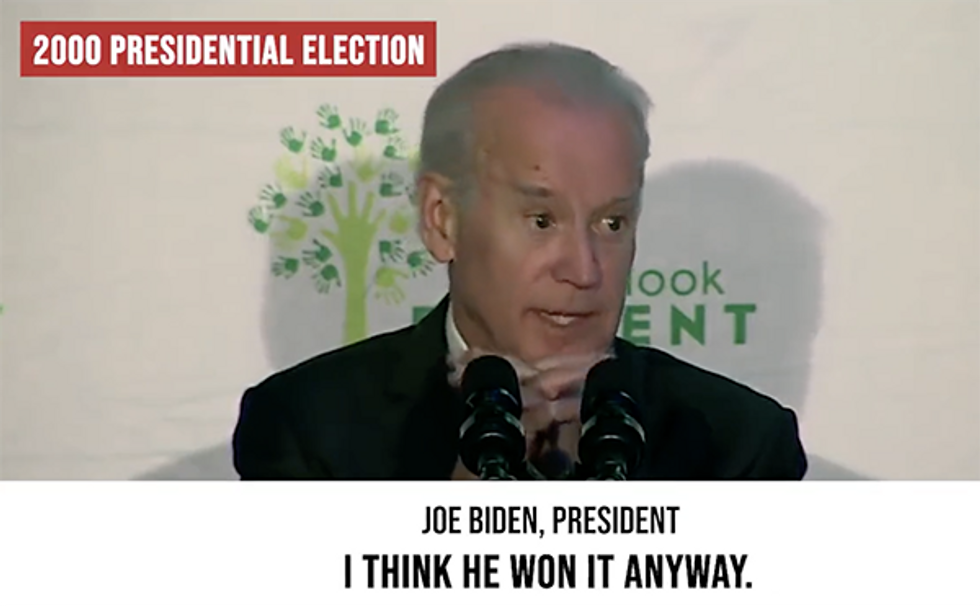 As of this writing, no one in the Biden Democrat Party or Biden's supporters in the media has shown the courage to denounce Joe Biden's incendiary rhetoric. If anything, they have tripled down on it.
Editor's Note
LwC is on Substack now! Each day we overwhelm your brains with the content you've come to love from the Louder with Crowder Dot Com website.. but algorithms hide our ranting and raving as best they can. The best way to stick it to Big Tech? Subscribe to For the Content!