'Everyone called him a b*tch': Chris Rock finally goes OFF about Will Smith slapping the taste out of his mouth
March 05, 2023
As we approach the one-year anniversary of Will Smith slapping Chris Rock at the Oscars, the comedian FINALLY addressed the issue live on television. In his new special Chris Rock: Selective Outrage, Rock went off on Will Smith's "selective outrage" about slapping the comedian for a joke, when the person he should really be mad at is his wife.
]In March 2022, Chris Rock made a joke about a movie at the Oscars that Will Smith found funny. The rub is that Will Smith's wife didn't find it funny, so Smith assaulted Rock on stage. Smith's wife found THAT funny, even though she is a "strong woman" who "didn't" want her husband to do that. The Grown-Ups were activated. Jokes were made. And four months later, Will Smith posted a lame-ass apology.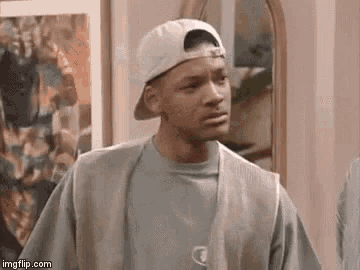 Chris Rock took the stage and went THERE about the Smiths. Remember when Jada Pinket-Smith interviewed her husband on her podcast, let him know she cheated on him, and he sat there and took it like the world's biggest cuck? Chris Rock remembers.
"His wife was f*cking her son's friend."
"We've all been cheated on, everybody in here has been cheated on. None of us have been interviewed by the person that cheated on us on television, like "Hey I was sucking somebody else's d*ck, how did that make you feel?" Why the f*ck would you do that sh*t?"
"Everybody called him a b*tch. And who is he hitting? Me. A n*gga her knows he can beat. That is some b*tch ass sh*t"
I believe this finally settles the matter. There is a chance Will Smith responds. But really, he has been so emasculated at this point, there would be no reason to.
Editor's Note
LwC is on Substack now! Each day we overwhelm your brains with the content you've come to love from the Louder with Crowder Dot Com website.. but algorithms hide our ranting and raving as best they can. The best way to stick it to Big Tech? Subscribe to For the Content!