Each day we overwhelm your brains with the content you've come to love from the Louder with Crowder Dot Com website.
But Facebook is...you know, Facebook. Their algorithm hides our ranting and raving as best it can. The best way to stick it to Zuckerface?
Sign up for the LWC News Blast! Get your favorite right-wing commentary delivered directly to your inbox!
Comedy
Blue Checkmark Implies Bill Burr Has a 'Minority Sex Servant,' Burr's Wife Responds
March 15, 2021
There are so few true mic drops in this digital age, we should highlight and appreciate when one happens. Earlier today, we wrote about Bill Burr making a feminist joke at the Grammys. Other bloggers focused on the "outrage," but we focused on the people mocking the outrage. It was the brilliance of Burr's joke and him trending for it. One of the tweets was this one:
It's a picture of Burr and his wife, Nia Renée Hill. You may notice one of them has long hair and one of them is bald. Some blue checkmark named Clayburn Griffin noticed another difference. Here is the link to his original tweet. Below is the screen capture, because I kinda think this one is getting deleted.
I don't know what a Clayburn Griffin is, or why he's important enough for a blue checkmark. His Twitter bio says he's good at computers, and computers are good at him. On his website, he claims to be a successful digital marketer who hosts a, quote, "popular board game night" in Astoria. If you scroll through the responses to the tweet, you can find any number of Twitter users calling out Griffin for being an overly woke buttmunch. But there is really only one response that matters. Nia Renee Hill's.
Yes. THAT Nia Renee Hill.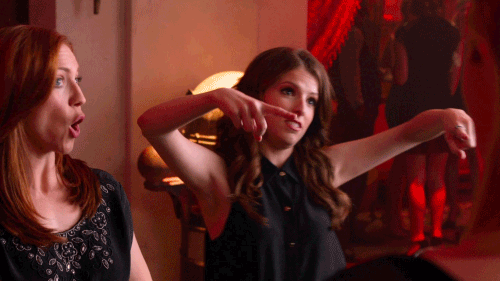 There's nothing more to add. This is Jorge Masvidal hitting Ben Askren with a flying knee. It's the action hero walking away in slow motion while there's an explosion behind him. Forrest Gump is sitting on a park bench telling strangers, "That's all I have to say about that."

We'll see if Clayburn Griffin is able to remain a "lucrative digital marketer" with Ms. Hill's boot up his ass.
TOP 14 Andrew Cuomo PICKUP LINES! | Louder With Crowderyoutu.be
Need a quick laugh? Check out and subscribe to our CrowderBits YouTube channel for Louder with Crowder skits, opens, and parody videos!