Each day we overwhelm your brains with the content you've come to love from the Louder with Crowder Dot Com website.
But Facebook is...you know, Facebook. Their algorithm hides our ranting and raving as best it can. The best way to stick it to Zuckerface?
Sign up for the LWC News Blast! Get your favorite right-wing commentary delivered directly to your inbox!
'Terminal List' author explains real reason why Americans love 'anti-woke' entertainment, yet critics hate it
August 11, 2022
Chris Pratt's "The Terminal List" continues to be panned by critics. However, the real people who matter--normie-Americans--love the show. It's a tale we see over and over again. "Critics" give the show a 40/100 on Rotten Tomatoes, whereas viewers who don't watch TV and movies with their ideology up their asses give it a 93/100. Chris Pratt had his fun telling woke critics where to stick their negative reviews. Now, it's author Jack Carr's turn.
Carr has mocked critics before, the way they blast the shows "pandering to red-state viewers with routine references to beer, guns, country music, and hunting." In other words, everything awesome! But his comments about "The Terminal List" being "anti woke" I thought explained the disconnect perfectly.
"There's no 'woke' or 'anti-woke,' but just because there's not this 'woke' stuff that's shoved into it, then it's perceived – by critics, at least – as not promoting their agenda, so they're going to hate it."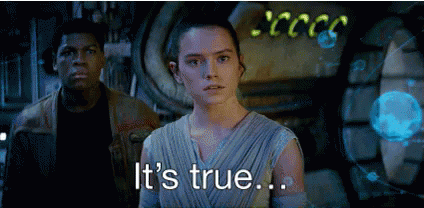 The show isn't "anti-woke." Chris Pratt doesn't do the show wearing a Trump hat while leading a battalion against CNN headquarters and mocking people's pronouns. But over the years, the leftist twats who make up 99% of critics and entertainment blogs decided that art should only exist to validate their worldview and indoctrinate others into it. If a movie or TV show doesn't do that, it gets panned.
Or, sometimes, it gets panned because the bloggers don't like the people who like something. We see that with Eric July's new comic-book company. None of the stories or characters are political. But what he's doing gets sh*t on by the woke because they don't like the fans of Eric's comics, some of whom have political opinions.
"Anti-woke" is a fancy way of telling a story without lazily pushing a leftist political agenda in it. That's why so many leftists hate it, while normie-Americans rally around shows who just tell compelling stories.
The Louder with Crowder Dot Com Website is on Instagram now!Follow us at @lwcnewswire and tell a friend!
WOKE Hollywood VS The AUDIENCE! | Louder With Crowderyoutu.be