Each day we overwhelm your brains with the content you've come to love from the Louder with Crowder Dot Com website.
But Facebook is...you know, Facebook. Their algorithm hides our ranting and raving as best it can. The best way to stick it to Zuckerface?
Sign up for the LWC News Blast! Get your favorite right-wing commentary delivered directly to your inbox!
Woke Culture
Chris Pratt gets last laugh on woke critics of his new show, only needs two photos on Instagram to do so
August 08, 2022
Chris Pratt pitched "The Terminal List" as a love letter to our Navy SEAL community. And you knew film critics, mostly woke twat bloggers, were going to hate it. One, it is pro-American and pro-Military. And two, it stars Chris Pratt. They hate Chris Pratt because he has a different political opinion than them. Or they think he does. Chris Pratt doesn't talk about politics. But he also doesn't validate the left's worldview, which they believe is just as bad. Unless Pratt surprised everyone in the last episode, renounced his American citizenship, and declared his pronouns, critics were going to sh*t on "The Terminal List."
The best Chris (the worst one is Chris Evans) is having the last laugh. While Rotten Tomatoes' critics give the show 40%, FANS (aka real people) give the show 94%. And they are watching the show non-stop, as Pratt shared on his Instagram stories.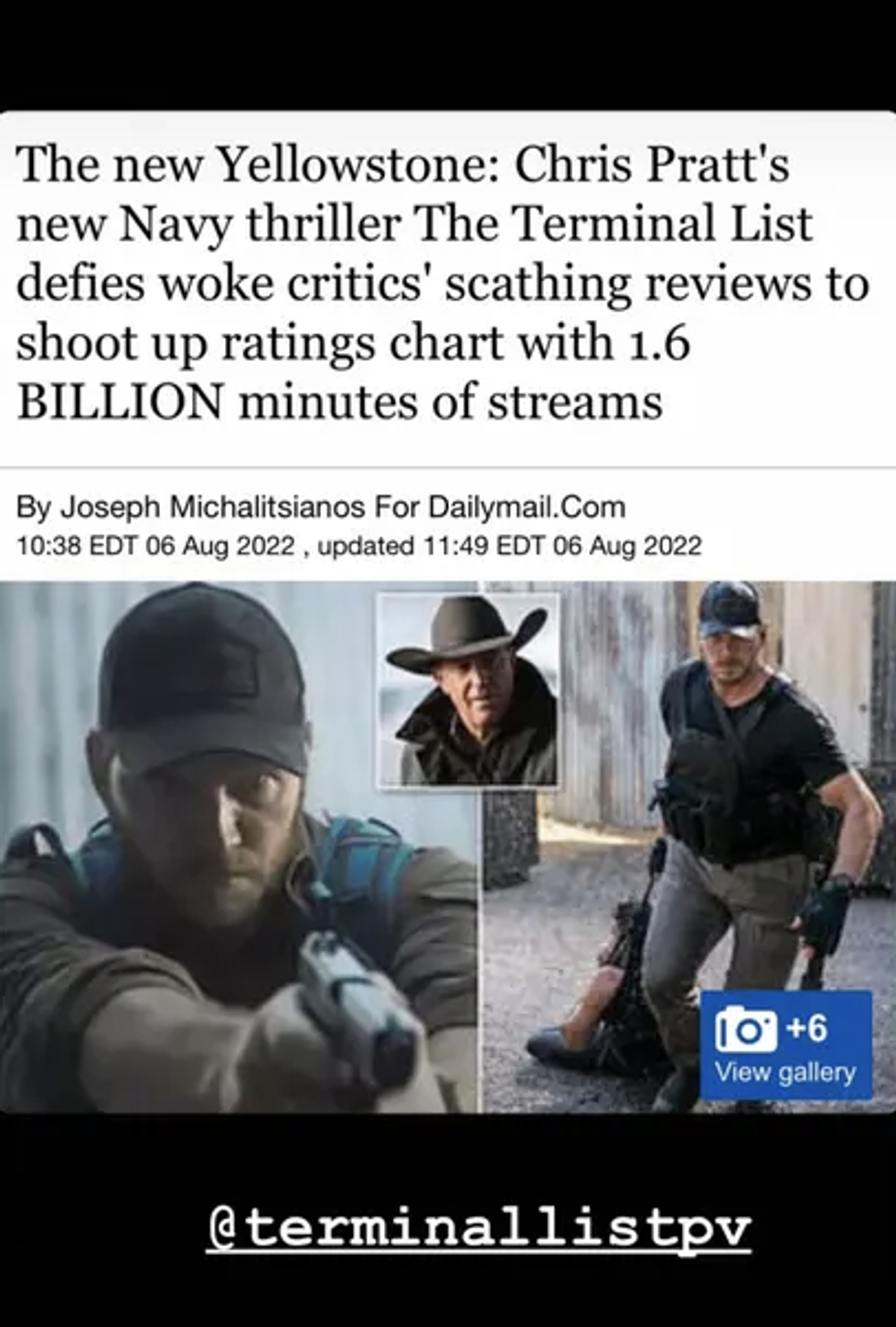 It's a screen capture of this article, comparing it to "Yellowstone." Critics can hate on Chris Pratt and anything pro-military all they want. Normal Americans have been telling them to suck it for the last 1,600,000,000 minutes.
That brings us to Chris Pratt's last photo rubbing it in. If you zoomers don't get the Dr. Evil reference, Google it--even though Dr. Evil has sold out.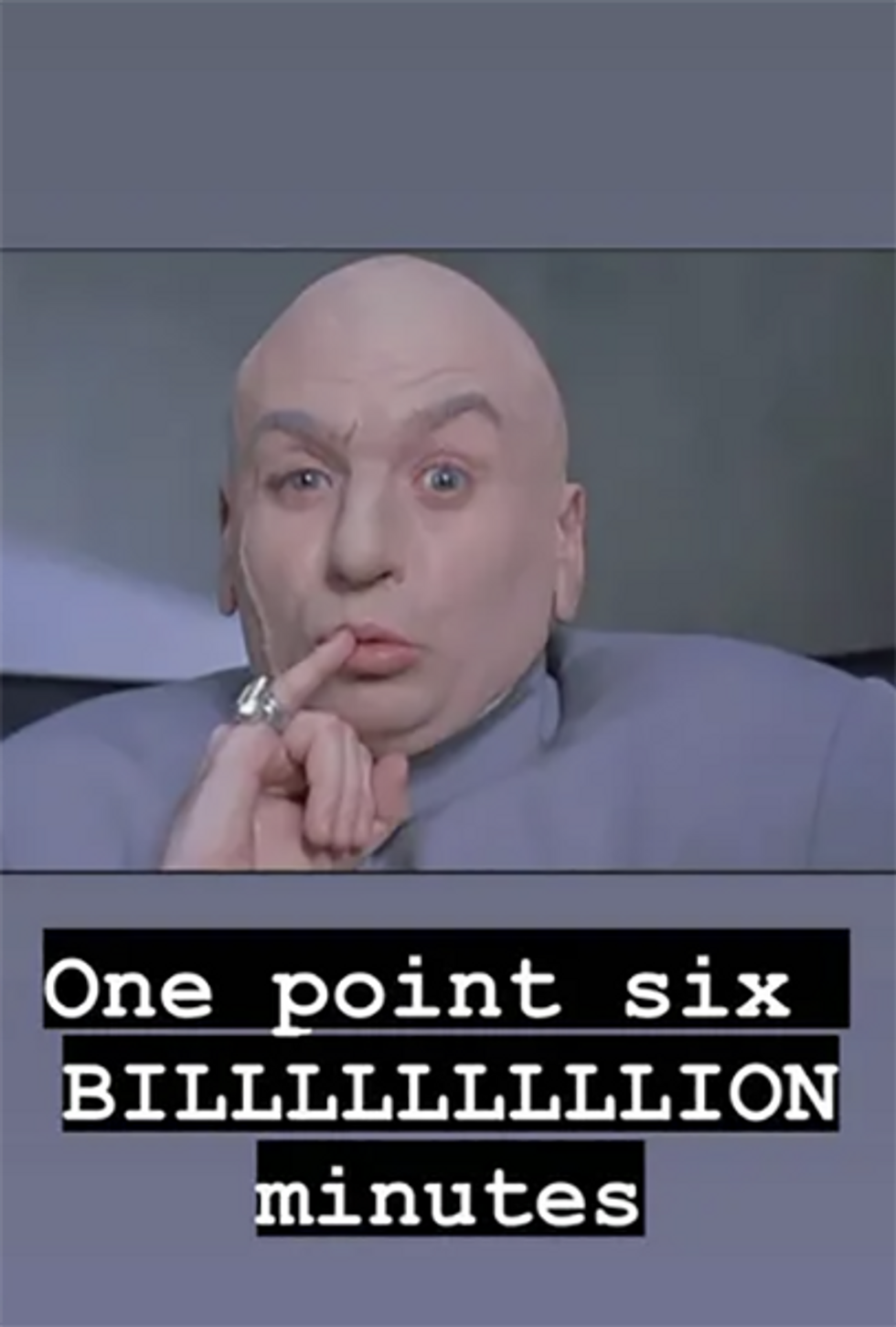 Pratt isn't the only one associated with the project who is telling critics where to stick their copies of A Complete Idiots Guide to Being a Woke Doiuche. Jack Carr, the author of the book the show is based on, says of the haters: "They don't like American flags over there."
American normies enjoy entertaining TV shows that don't preach to them or beat them over the head with a political agenda. Who knew?
The Louder with Crowder Dot Com Website is on Instagram now!Follow us at @lwcnewswire and tell a friend!
[Exclusive] I Interviewed an OnlyFans Politician... | Louder With Crowderyoutu.be