Each day we overwhelm your brains with the content you've come to love from the Louder with Crowder Dot Com website.
But Facebook is...you know, Facebook. Their algorithm hides our ranting and raving as best it can. The best way to stick it to Zuckerface?
Sign up for the LWC News Blast! Get your favorite right-wing commentary delivered directly to your inbox!
cringe
Watch: The vegans are at it again, cementing themselves outside Starbucks over the cost of fake milk
August 22, 2022
VOTE IN THE LWC 2024 GOP STRAW POLL! CLICK HERE!
If you are like us and enjoy progressive performative slacktivism, I'm happy to announce that the vegans are at it again. As (I believe) first reported by Old Row, they are cementing themselves outside of Starbucks to protest an upcharge for fake milk.
This all started with actor James Cromwell, best known for his role in a movie with a talking hunk of bacon and pulled pork. He got his hemp panties in a bunch over Starbucks charging extra for vegan-friendly milk. So, he cemented his hand to the counter. Others took up his cause recently outside a Starbucks in Nashville. They cemented themselves to the street.
Well, kinda. Cementing themselves to the street would be too much of a commitment. But they stood in cinder blocks and filled those up with cement while brandishing their "end the Vegan upcharge" signs. Unclear is how they got the cinder blocks there. Due to the lack of meat in their diet, they would struggle to carry the cinderblocks there themselves.
And this doesn't look like the face of a guy who hits the gym much.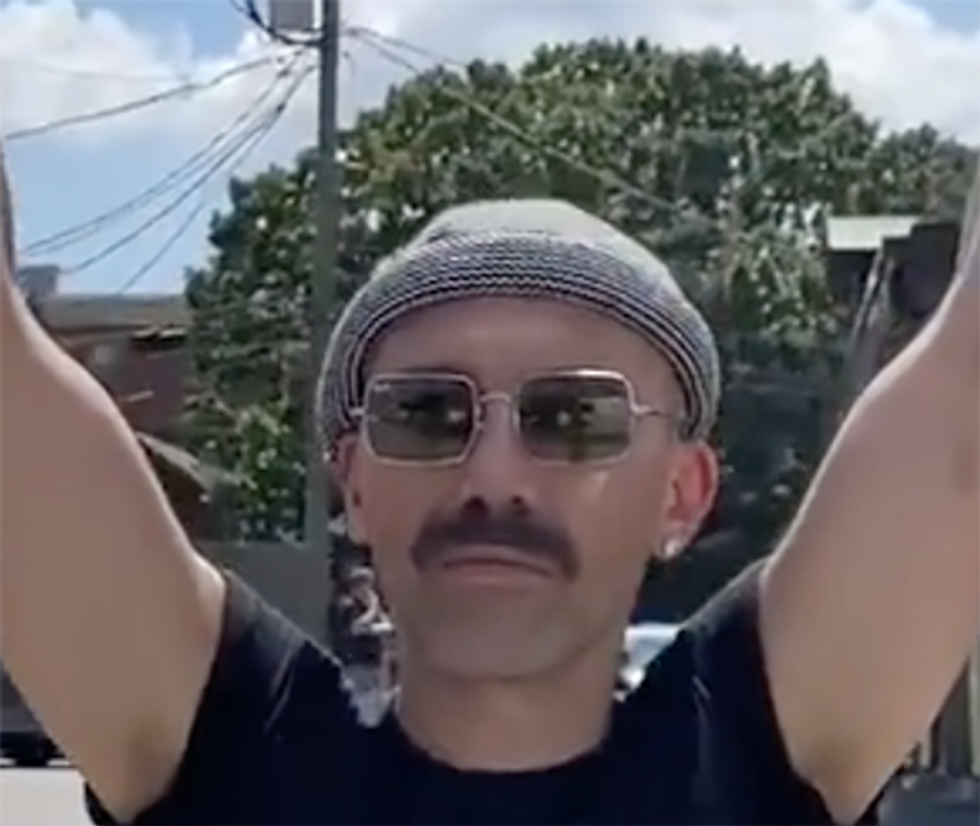 The real hero, however, is the dudebro counter-protesting across the street. He's not our favorite anti-vegan counter-protester. But we'll put him in the Top 5.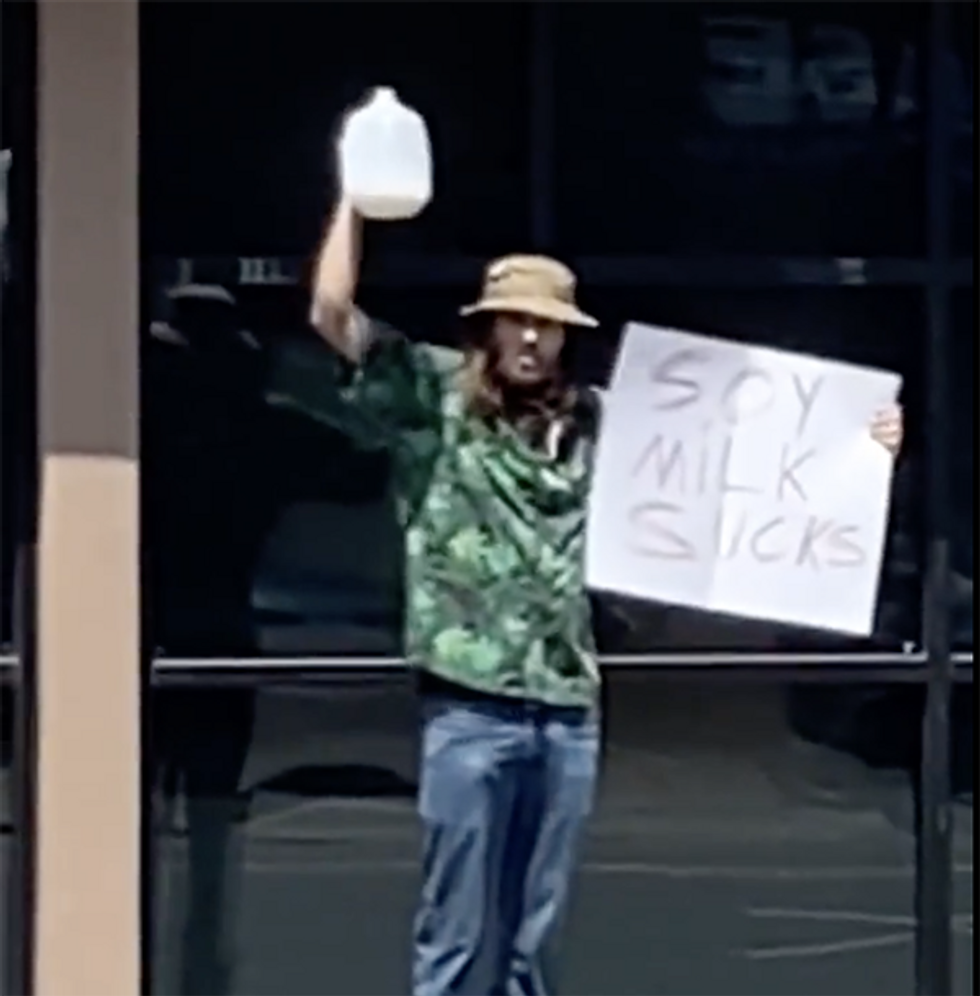 Here's the dumbest thing about all of this in which there are a lot of dumb things from which to choose. Cinder blocks cost $2.58 at Lowes. A bucket of quick-dry concrete costs $10.28. The cost of getting professional signs and silk-screened t-shirts made up varies depending on how much in bulk you buy. Plus, you can tack on hundreds of dollars in fines and penalties when the police show up to chisel you out of your cement boots.
The cost for getting fake milk in your latte instead of the real kind? Seventy cents.
><><><><><><
Brodigan is Grand Poobah of this here website and when he isn't writing words about things enjoys day drinking, pro-wrestling, and country music. You can find him on the Twitter too.
Facebook doesn't want you reading this post or any others lately. Their algorithm hides our stories and shenanigans as best it can. The best way to stick it to Zuckerface? Sign up for our DAILY EMAIL BLASTS! They can't stop us from delivering our content straight to your inbox. Yet.