Watch: Vegans find out what happens when they try stopping a poultry truck and the driver doesn't give a f***
January 31, 2023
There are few protesters we enjoy making fun of than vegans. Antifa is up there, but they are also a terrorist organization that needs to be taken seriously. Schlimate activists are climbing the charts, but they're mostly in the UK for now. If anything, they are a reminder of why we broke up with England and are never ever ever get back together. But laughing at vegans is the sweet spot. Plus, they are unable to fight back. The lack of eating meat has left them with no upper body strength.
So please enjoy this dinkus trying to stop an eighteen-wheeler full of chicken cutlets.
We're standing here outside of Fearman's slaughterhouse where 10,000 lives are taken daily. 10,000 innocent lives slaughter her for no other reason than the tastebuds of humans.
The lives are that of chickens. And on behalf of humans with tastebuds, I'm oddly okay with it.
Here we have a truck approaching where approximately 300 animals...
He left out "delicious" animals.
...are stacked into this truck. We're going to stop this truck so we can bare withness.
No, you're not.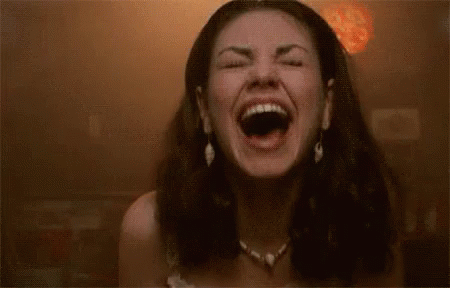 I wish we were able to cut to the truck driver to see his reaction. I'm picturing Snowman from Smokey and the Bandit screaming YEE-HAW as he blasted the horn a put the pedal to the metal. If there is anyone involved in the process of turning animals into delicious food, the guy driving the truck gives the least amount of f*cks,
Maybe the slacktivist can find an electric truck to stop next time. Those have a lot less power.
Editor's Note
LwC is on Substack now! Each day we overwhelm your brains with the content you've come to love from the Louder with Crowder Dot Com website.. but algorithms hide our ranting and raving as best they can. The best way to stick it to Big Tech? Subscribe to For the Content!
PETA and the K.K.K! (featuring Tom Cruise)youtu.be