Watch: Two bros with wicked mullets troll vegan protestors by munching KFC in front of them
April 29, 2023
It's rare to find a perfect piece of content, but we're close here. It has everything: trolling, sweet-ass mullets, and making vegans look stupid. The only thing missing is the vegans melting down and flailing their scrawny, soy-based arms around as the two based bros chowed down on KFC in front of them.
I still award this a 9.5 out of 10.
This, friends, is the face of an instant legend.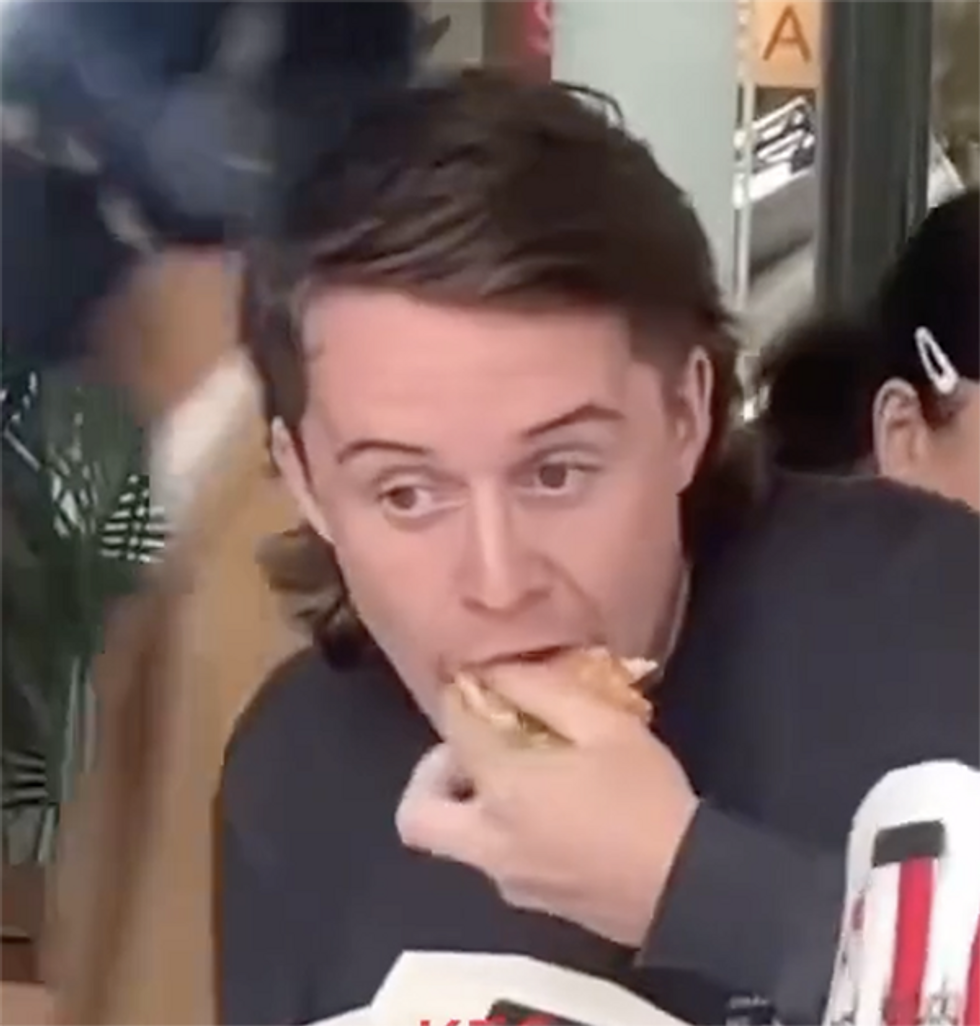 Making fun of vegans is a time-honored classic that goes back to the Great Campus Meat Tossing of 1994.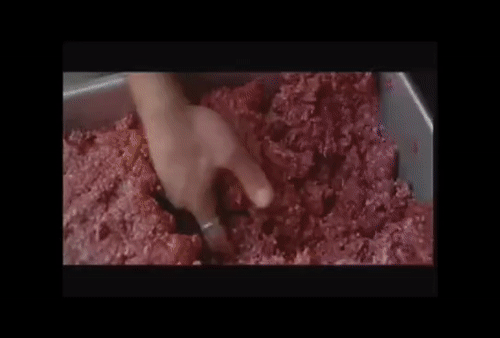 At Connecticut's Port Chester University (PCU), vegan terrorists staged an insurrection outside of the campus cafeteria. Even worse, it was Sloppy Joe Day. A group of students staged a mostly peaceful counterprotest by sneaking into the cafeteria and throwing meat at the protesters. Some say it was a 100 pounds, but counterprotest organizer Droz said it was much more than that.
In Droz and his fellow patriots' defense, they may have thought that if the vegans had TRIED some meat they would stop being miserable people. Sadly, not everyone felt that way.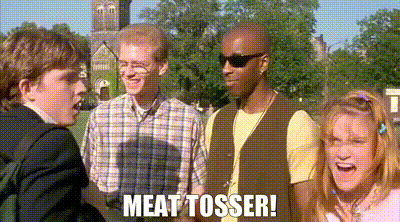 Thanks to TikTok and the desire to go viral, and in the name of content, the spirit of the Great Campus Meat Tossing of 1994 lives on in today's edgelords and sh*tposters. We here at the Louder with Crowder Dot Com website salute you all.
><><><><><><
Brodigan is Grand Poobah of this here website and when he isn't writing words about things enjoys day drinking, pro-wrestling, and country music. You can find him on the Twitter too.
Facebook doesn't want you reading this post or any others lately. Their algorithm hides our stories and shenanigans as best it can. The best way to stick it to Zuckerface? Bookmark LouderWithCrowder.com and check us out throughout the day! Also, follow us on Instagram and Twitter.