Watch: Piers Morgan bodyslams leftist pronoun cop with a 2-spirit penguin
April 13, 2023
Piers Morgan wants to be identified as a 2-spirit penguin. People who want to identify as frogs, god, and he/him think that Morgan is making fun of they/them. This is what led to the following clip between Morgan and, I'm guessing, a they/them.
Morgan doesn't bodyslam anyone and the person he's debating isn't a recognized officer of the law. I apologize if you found the title of this post to be misleading.
Side note: It's funny how similar the non-binary pronoun cop looks to the vegan Piers shutdown earlier this year. Makes you wonder why they all look like this. It must be the soy.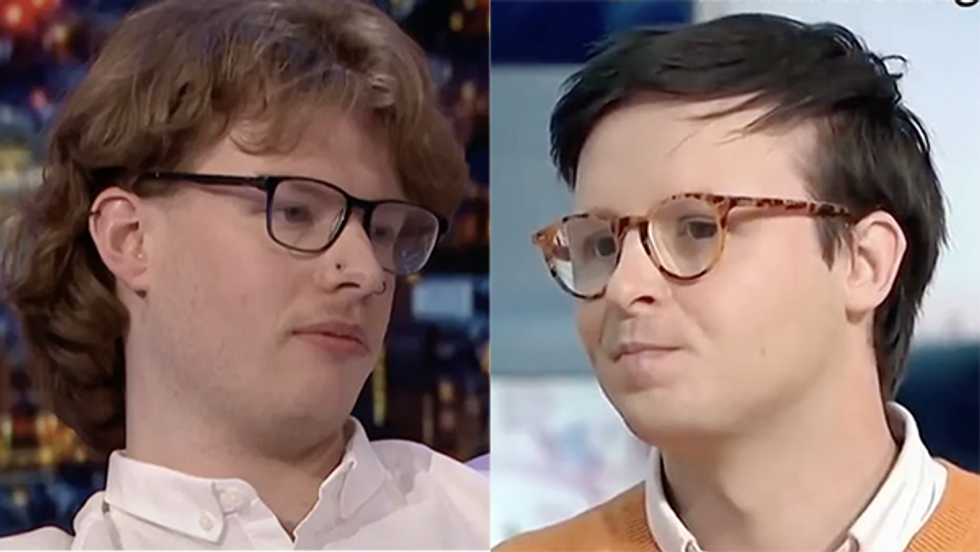 Back to Morgan.
What's interesting is you want me to respect all those hundred genders however ludicrous they are...
TIME OUT! There aren't a hundred genders. There are ONLY 97 genders. Our favorites are "genderf*ck," "gender outlaw," and all the ones where it looks like someone smashed their hands on the keyboard.
...but you have zero respect for my right to identify myself in any way I see fit. So in other words it's one rule for you -- you say everyone's entitled to say they can be whatever they want -- but the moment I decided I want to be a 2-spirit penguin, you go absolutely nuts and want to control how I identify.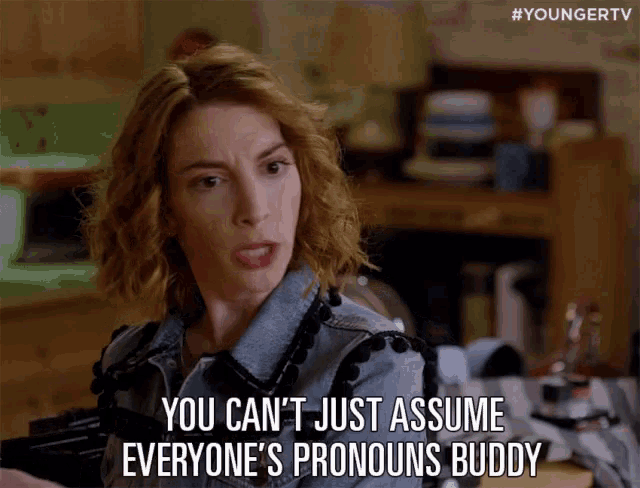 Morgan isn't the only person in the public eye who has spoken out. Twitter CEO Elon Musk has echoed a similar sentiment: "Forcing your pronouns upon others when they didn't ask, and implicitly ostracizing those who don't, is neither good nor kind to anyone."
Or as one of the greatest philosophers of our generation -- this mohawk dude from New Zealand -- says, "When you -- quite uninvited -- declare your pronouns to me, in spite of what you might say, you are not telling me how to address you. You are not telling me how you like to be spoken to. What you're telling me is how I must think about you."
Personally speaking, I believe in equality. You are free to identify as whatever you like. I have the equal right to think you are silly and not take your pronouns seriously.
See? Equality!
><><><><><><
Brodigan is Grand Poobah of this here website and when he isn't writing words about things enjoys day drinking, pro-wrestling, and country music. You can find him on the Twitter too.
Facebook doesn't want you reading this post or any others lately. Their algorithm hides our stories and shenanigans as best it can. The best way to stick it to Zuckerface? Bookmark LouderWithCrowder.com and check us out throughout the day! Also, follow us on Instagram and Twitter.