Watch: Smug vegan attempts lecturing Piers Morgan about meat, so he eats a steak in front of him
December 08, 2022
There is an ongoing competition between vegan activists and [schlimate] activists over who can out-douchebag each other. For years, vegan activists had the douche lane all to themselves. But [schlimate] activists have a certain panache about them where they combine douchebaggery with acting like unhinged wackadoodles. Vegans have been upping their performative slacktivism as a result.
After an incident at a schmancy UK restaurant, Piers Morgan invited one of the vegan leaders to discuss what color the sky is in their world. I didn't catch his name. We'll call him Tofu McSoy. The conversation ended with Morgan eating a steak in front of Soy's smug vegan face.
Piers Morgan Eats STEAK In Front Of Vegan Protesteryoutu.be
I love eating steak. I'm not gonna stop eating steak. And the very last thing on earth that will stop me eating steak is people like you with your pasty faces running into our restaurants, telling us to stop eating steak.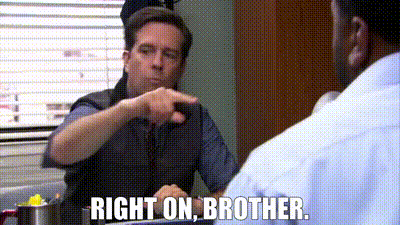 ToFu McSoy is with Animal Rebellion, not to be confused with Extinction Rebellion. Both are unhinged leftists who aren't fun to be around, but one is vegan and one is [schlimate]. The ARs pour milk on the ground of supermarkets and think they are saving cows, who then need to produce more milk to replace the milk the ARs have wasted. The ERs spray fake blood on the sides of buildings in the name of saving the planet, but lose control of the hose because they lack any upper body strength.
Morgan? He likes steak. As ToFu McSoy was rattling off his talking points, Morgan offered the only response necessary: "Yeah, but meat is delicious."
Editor's Note
LwC is on Substack now! Each day we overwhelm your brains with the content you've come to love from the Louder with Crowder Dot Com website.. but algorithms hide our ranting and raving as best they can. The best way to stick it to Big Tech? Subscribe to For the Content!
Democracy Respecter Zelensky WINS Person of the Year?! | Louder With Crowderyoutu.be