Watch: Leftists pour milk on the floor because leftists are serious people who demand you take them seriously
October 16, 2022
For the leftist protestors who don't have the balls to glue their hand to the sidewalk, we now have milk pours. It's when you go into the supermarket and pour milk on the floor while screaming about... I don't know, some bullsh*t. Not unlike the people who block traffic, I'm too busy laughing about how stupid you look to care about whatever issue you are super serious about this week.
This poor schlub looks like he thought he'd be getting laid by pretending to care. Then he realized they only needed someone to hold the sign, and that the friend zone is worse than a factory farm. Cows at least get milked.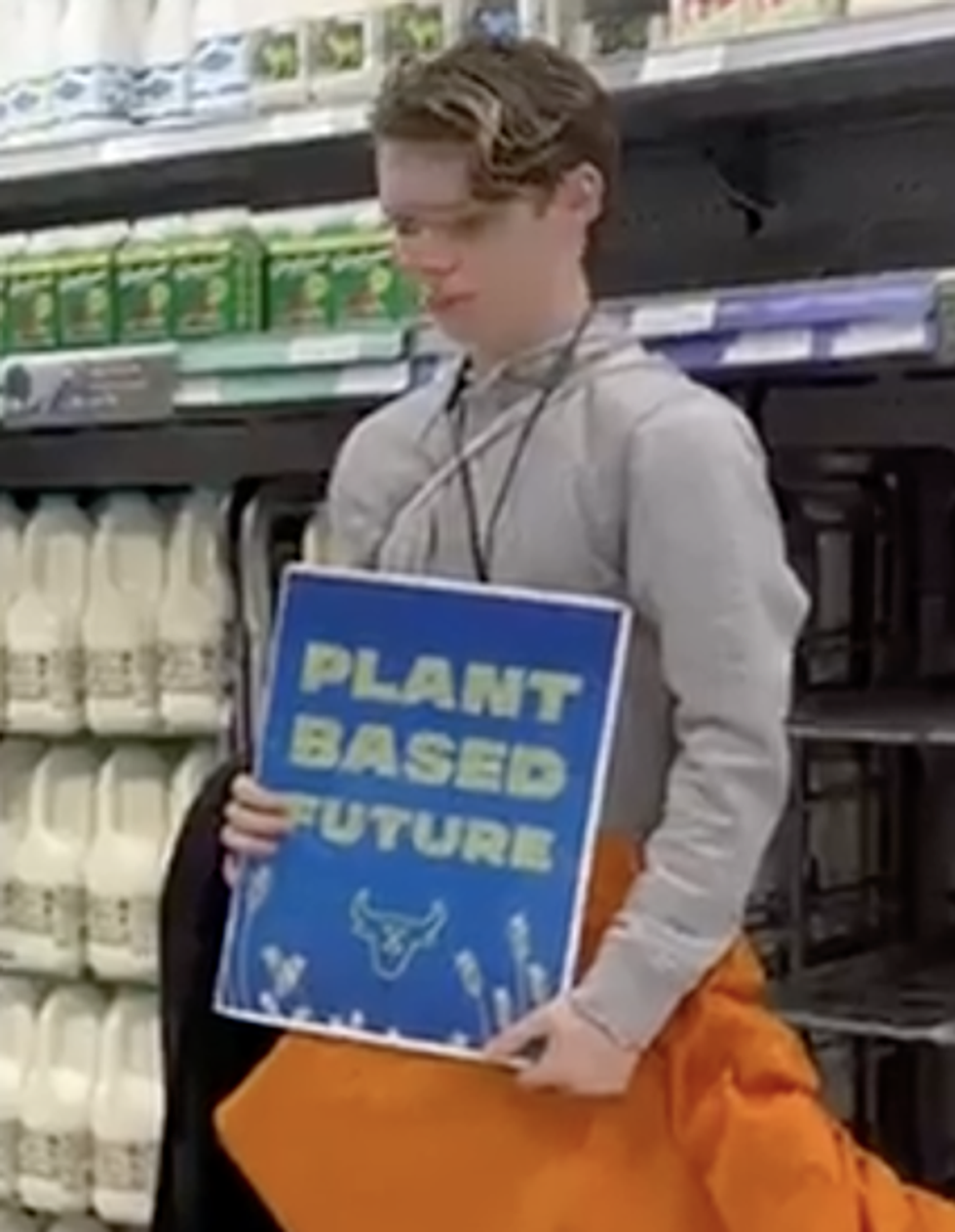 Fox News reports these are called "Milk Pours." Because besides being lazy, these knuckleheads have no creativity either. They are all the rage in the UK.
All across the United Kingdom, teenagers concerned about the environment are doing "milk pours." The new trend involves going into grocery stores, picking up cartons of cow-produced milk, and pouring out their contents, according to the animal rights group Animal Rebellion.
Riiiiiiiight. So to save the environment from the dairy industry they are wasting product so that... the dairy industry needs to create more product. That means more cows farting and burping their emissions into the ozone layer because a group of nincompoops was bored on the weekend.
They are also a bunch of pussies. Or, since this is the UK, a bunch of twats. Silly animal rights activists in America at least have enough testosterone left to risk bodily harm to get their "message" out to the masses. Sure, no one hears their message as we laugh at them getting plowed into the ground. But hey, at least they're trying!
Facebook doesn't want you reading this post or any others lately. Their algorithm hides our stories and shenanigans as best it can. The best way to stick it to Zuckerface? Bookmark LouderWithCrowder.com and check us out throughout the day!
Also follow us on Instagram, Twitter and Gettr!
Do Police REALLY Need Chokeholds?! | Louder With Crowderyoutu.be