Watch: Silly liberals glue their hands to the street in protest, cry when police aren't gentle removing them
October 15, 2022
We need a peer-reviewed study on what makes progressive brains work. There has to be a psychological reason why they think traffic protests are in any way helpful to whatever their cause is that week. To the progressive activist, there is a thought process that while inconveniencing people as they're trying to commute, those inconvenienced will be receptive to the ideas of the inconveniencers.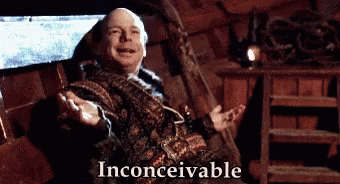 And the ones who glue themselves to the street? They must be using the same glue they ate as a kid. Please enjoy watching these leftists cry out in agony as they discover the local authorities have no f*cks to give as they clear the road.
Sorry, that doesn't work. French police swiftly remove Green activists who had glued themselves to the pavement in Paris 😆 pic.twitter.com/dlGisQcbCP
— TraditionalBritain (@TradBritGroup) June 25, 2022
Shout out to the French police for not surrendering. You'd assume they cave and give in to the protesters and make everyone stuck in traffic turn around and go home.
What were these dinkuses thinking? "Hey, if we glue our hands to the pavement, the government we think is moving too slow on the environment will all of a sudden snap their fingers and ban fossil fuels on the spot! Then we'll be treated as heroes! And my girlfriend will stop having sex with her other boyfriend!"
The real world doesn't work like that, no matter how many times liberal yutzes lie down in traffic.
This isn't to say the left should stop. If anything they need to double down on their efforts. It won't accomplish anything, but everyone watching at home finds it hilarious to watch them be dragged across the street.
Facebook doesn't want you reading this post or any others lately. Their algorithm hides our stories and shenanigans as best it can. The best way to stick it to Zuckerface? Bookmark LouderWithCrowder.com and check us out throughout the day!
Also follow us on Instagram, Twitter and Gettr!
SAVAGE: Tulsi Gabbard DESTROYS Dems & Leaves Party! | Louder With Crowderyoutu.be