'Neither good nor kind': Elon Musk launches woke astronaut into orbit over Fauci, truth about pronouns
December 12, 2022
When we last left you, Elon Musk proclaimed his pronouns to be "Prosecute/Fauci." A dig towards the media's favorite government bureaucrat and a man who is literally "the science," Anthony Fauci. We here at the Louder with Crowder Dot Com website wondered if the sudden digs at Anthony Fauci are a preview of what's to come.
Say it with me now...
The Fauci Files are about to come, no doubt all over Twitter.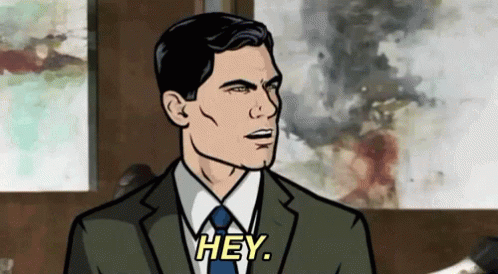 Before they do, there is the matter of Elon making a joke about his preferred pronouns. Leftists were big mad over it. One person, former astronaut Scott Kelly, lashed out at the Chief Twit. Kelly, without evidence, accused Musk of promoting "hate" toward the "marginalized."
After all, people who have preferred pronouns are serious people who need to be taken seriously at all times.
Elon disagreed with Kelly on both pronouns AND Tony "The Science" Fauci. The irony of his Twitter response is that it would have gotten him suspended on Twitter if he tweeted it before buying Twitter: "Forcing your pronouns upon others when they didn't ask, and implicitly ostracizing those who don't, is neither good nor kind to anyone."
As for 'The Science": "He lied to Congress and funded gain-of-function research that killed millions of people. Not awesome IMO."
Definitely not awesome.
It's important for conservatives to remember that while we like the cut of Elon's jib this week, that wasn't always the case. Whether or not he's had a change of perspective or is saying things to fire up Twitter because he knows how predictable the left -- and the right -- is... what do I know? I'm only here for the content.
But the Twitter Files haven't disappointed as of yet. As the files get into the past year and a half of Twitter suspending and/or visibility filtering -- remember, "shadowbanning" is a conspiracy -- anyone who contradicted the admin's "The Science" narrative, Tony melting down is going to be glorious. As we've seen with Rand Paul, Fauci doesn't handle the slightest bit of criticism well.
Editor's Note
LwC is on Substack now! Each day we overwhelm your brains with the content you've come to love from the Louder with Crowder Dot Com website.. but algorithms hide our ranting and raving as best they can. The best way to stick it to Big Tech? Subscribe to For the Content!
MAGA Bro Wants TYRANNICAL Gun Laws! | Louder With Crowderyoutu.be